Virtual Summit 2020
IYF's virtual summit will go live in October 2020. The call for speaker applications is currently open. Check this page for speaker announcements and other updates, or subscribe to the IYF newsletter to be notified when registration opens this summer.
WHY NOW? WHY YOUNG PEOPLE?
The COVID-19 crisis and the citizen-led movement to address racial injustice have magnified deep systemic gaps and inequities in our societies. As we look towards our collective future, it's imperative that we reimagine and reconfigure how we live and work together.
As a global community, we need the unmatched agility, innovation, and optimism of youth. With digital connectivity, inclusive attitudes, demand for transparency, and deep concern about climate justice—along with the vision to understand and solve problems at a local level—young people are indispensable to our recovery.
For the virtual summit Our Future, Our Voices in October 2020, IYF will gather the world's most innovative young changemakers to lead conversations about the future they want to see.

REIMAGINING THE FUTURE
The Our Future, Our Voices virtual summit will convene along three tracks, which align with clusters of the Sustainable Development Goals:

SAMPLE SESSION TOPICS
How can we make access to healthcare more equitable in a post-pandemic world?
How can the next generation address systemic barriers to racial and gender equity?
How can we close the digital divide and more fully leverage technology for learning?

SAMPLE SESSION TOPICS
How do we build on the momentum of a reduced human footprint post-quarantine to address climate change?
How can cities engage young people to build more resilient communities?
How are young people advancing new sustainable agriculture models?

SAMPLE SESSION TOPICS
What will recovery look like? How do we prepare for new jobs that will emerge post-crisis?
How do we integrate youth-led and minority-led small businesses into supply chains?
How can we power more inclusive economic development in harmony with nature?
SPEAKERS
IYF is currently accepting applications from dynamic young changemakers interested in participating as speakers. For more about the formats for sessions, FAQS, and a link to the application, read our Virtual Summit Speaker Application Information packet.
YOUTH-LED ORGANIZATIONS RESPONDING TO THE CRISIS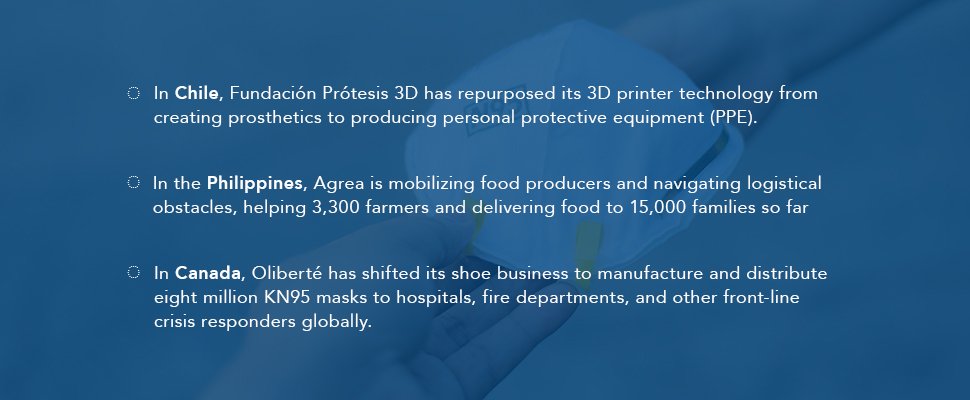 Note: These are examples of the remarkable young people in our network. Speakers and topics will be finalized in partnership with our sponsors and our Youth Advisory Committee.
WHY SPONSOR THE SUMMIT
The ingenuity of young people to find solutions to societal challenges both immediate and longstanding has never been more urgently needed. By helping to bring this inaugural Virtual Summit to life, you are supporting a new tradition of recognizing young people as essential leaders in the charge to reshape a world forever altered by the COVID-19 crisis and revitalized movement for racial equity.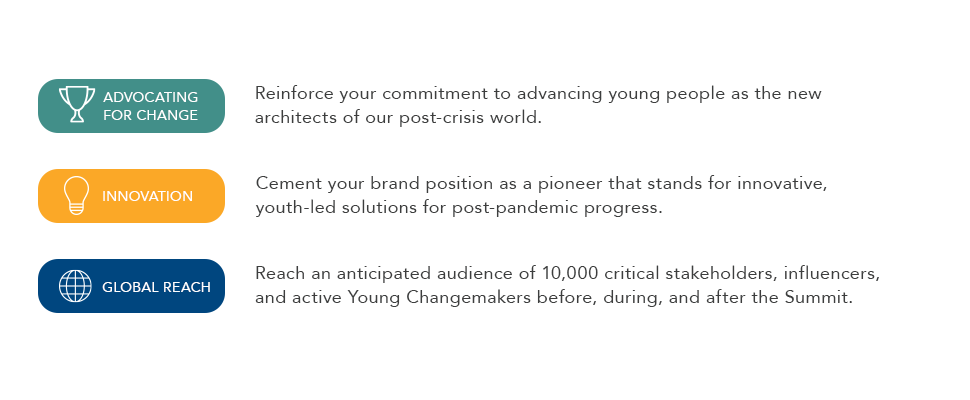 IYF has a range of sponsorship options to meet budget and objectives. To discuss a package, contact Laura Rosen.