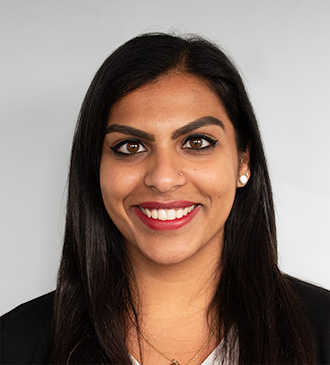 Muzna is a life skills development program associate at IYF, where she focuses on structuring strategic frameworks within the life skills programming programs. Currently, Muzna is a dual-degree graduate student at Georgetown University. She is pursuing a Masters in Foreign Service with a concentration in International Development as well as an MBA. Muzna also serves as the chair of the MSFS Diversity and Inclusion Committee of Georgetown University.
Prior to graduate school, Muzna served as a bilingual teacher (Spanish and English) with Teach for America in Buffalo, NY. She is interested in education infrastructure within an international development context. She holds a Bachelor of Arts in International Studies from the University of California, San Diego and earned a master's in Bilingual Education from Canisius College in 2018.
Muzna is originally from Southern California and is a first-generation Pakistani-American. In her spare time, Muzna enjoys reading, photography, and cooking Pakistani foods. She speaks Urdu, Hindi, and Spanish and is working on learning Arabic soon.
Languages:

English, Hindi, Spanish, Urdu

Country of birth

United States

Hobbies:

Cooking, Photography, Reading