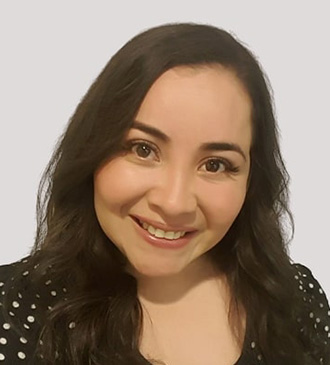 Martha is a Program Officer in the state of Nuevo Leon, based in the city of Monterrey, Mexico. She brings nearly 19 years of Educational Services Industry experience to IYF. She believes in integrity and continuous improvement, and has a passion for helping individuals to see their full potential with the sole purpose of building lifelong learning skills that impact their learning and career paths.
Prior to joining IYF, Martha's dedication to education has taken many forms over the years. She has held various educational and business roles, in both the public and private sectors, including as an Early Childhood Specialist, ESL/EFL teacher, curriculum and instruction specialist, training and academic development consultant, editor, coordinator, BA TESOL lecturer, academic researcher, and conference speaker.
Martha holds an Early Childhood Specialist Certificate, a BA in TESOL (Hons), and an MA in Education (Innovation and Change).
Facts About
Martha Guevara
Languages:

English, Spanish

Country of birth

Mexico

Hobbies:

Cooking, reading, singing, and volunteering