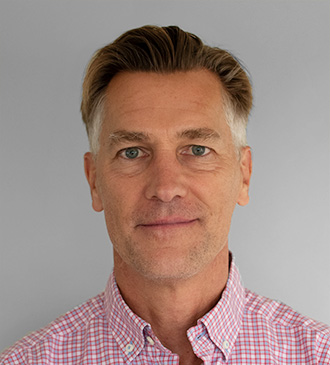 Jonathan Mudd is Executive Vice President of Marketing & Communications at the International Youth Foundation. He brings to IYF more than 20 years of corporate affairs leadership experience on both in-house and agency sides, and deep knowledge of public and media relations, reputation and crisis management, and executive communications.
Building on an early career in journalism, Jonathan began his corporate communications career in 1993 with global apparel retailer Gap, where he managed executive, employee and crisis communications. As Director of Public Affairs, he built Gap's first corporate office in Washington, D.C., representing the company's trade, tax and labor interests before government, NGO and industry stakeholders.
In 1999, Jonathan joined financial services company Motley Fool as its Senior Vice President, Media & Communications. Over the course of a varied 12-year tenure, he led nearly every aspect of internal and external communications, along the way establishing Motley Fool as a leading voice in financial media and subscription investment services.
From 2012 to 2015, Jonathan served as Head of Global Communications at Rosetta Stone, the foreign language and literacy software company. Leading all corporate internal and external communications, he leveraged a series of mergers, acquisitions and reorganizations to reposition Rosetta Stone as an "ed-tech" leader in both Consumer and Enterprise spheres.
Jonathan joined Mars in 2015 as the confectionery, food and pet-care company's Global Director of Media. Overseeing a global network of agencies, he created and executed a digital media strategy that enhanced Mars' reputation in the areas of sustainability, food safety and security, health and wellbeing, and workplace innovation.
In 2017, Jonathan founded Tenor Communications, providing strategic communications counsel to clients across various industries, including healthcare, technology and financial services.
Facts About
Jonathan Mudd
Languages:

English

Country of birth

United States

Hobbies:

playing and listening to music, playing and watching sports, and breaking and fixing my house