Help us help more young people like Bethany, Dissa, and Ronald.
With IYF's 30 years of experience, you can be confident when making your donation. Your tax-deductible gift helps ensure that young people around the world, including some of the most vulnerable and underserved, are able to realize a brighter future.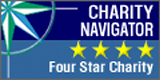 We hope you'll join us in standing by, for, and with young people, because solving the world's toughest challenges is not something we can do alone—in fact, only by working together can we achieve change that is truly transformative. Every donation contributes meaningfully to IYF's mission of equipping young people everywhere with the opportunities they need to unlock their potential and create the future they want.
Please know that we respect your right to privacy and will never sell, share, or trade donor information—including names, credit card information, email addresses, phone numbers, and other personal data. We will only collect information that is submitted voluntarily, and if you would like this information updated or deleted, please contact us at 410-951-1500. For more detail, see our full privacy policy.
To learn more about how you can contribute, please contact Linda Obradovic.
At IYF, we're transforming lives, together. Will you join us?
SUCCESS STORIES
Donors like you enable us to reach young people around the world. Meet Bhavani, Johaneilyz​, and Helena, three participants in IYF initiatives, and see how your action can connect youth with new skills, hope, and opportunity.
IYF IMPACT
Donate today to be a part of global change.