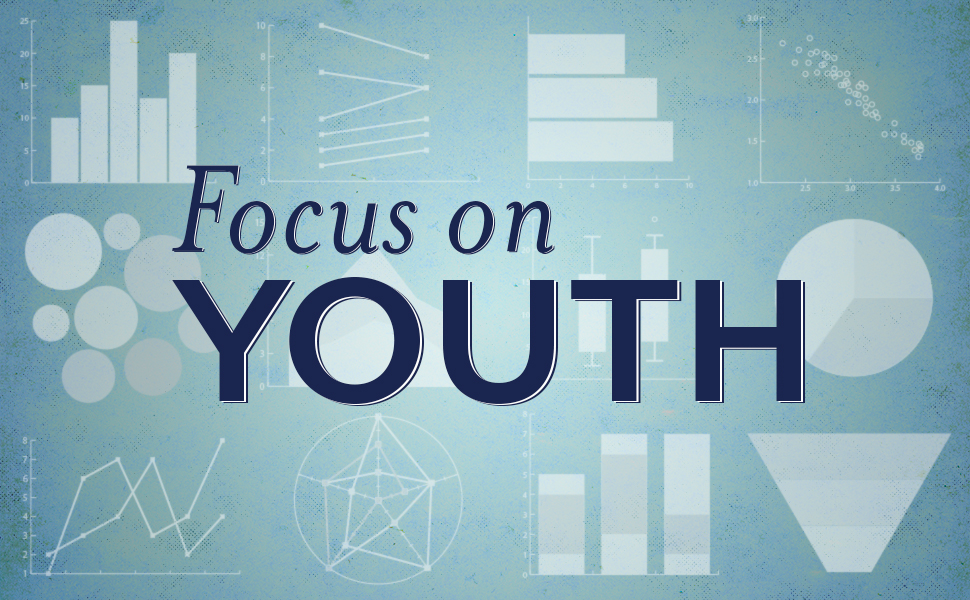 This post is the first in a series created for the Focus on Youth channel, in partnership with The MasterCard Foundation, the Center for Strategic and International Studies (CSIS), and Devex. Using original data visualizations based on new research, this series underscores the urgent need for increasing investment in youth economic opportunities.
Today, just looking at population statistics makes it clear that prioritizing investment in the world's young people bears incredible potential for broad and meaningful impact. And actually listening to youth priorities and understanding their perspective means that businesses and governments can move forward in ways that engage youth and address real needs and opportunities.
Around the world, there are more than 1.2 billion people 15 to 24 years old, and the vast majority of young people under 30 live in emerging and developing countries.
Globally, almost 118 million young people will turn 18 in the next year. Using current projections for just one region, Sub-Saharan Africa, 11 million youth are entering the labor market there every year. As countries in every part of the world struggle with skills mismatches, and many simply cannot offer enough jobs to keep pace with the expanding youth population, what do young people think about the world of work and the careers that are in front of them?
The 2016 Global Millennial Viewpoints Survey offers such a perspective. Made possible with support from Hilton, this report includes responses from more than 7,600 youth in 30 countries about 21st century work, the economy, governance and security, values, education, and health.
Despite challenges, the vast majority of youth recently polled by IYF feel that their standard of living will be better than their parents. This optimism is strongest in Sub-Saharan Africa and Latin America, where clear advances have been made in the past four decades. How can the world—including businesses and governments—harness this positive outlook for our collective good?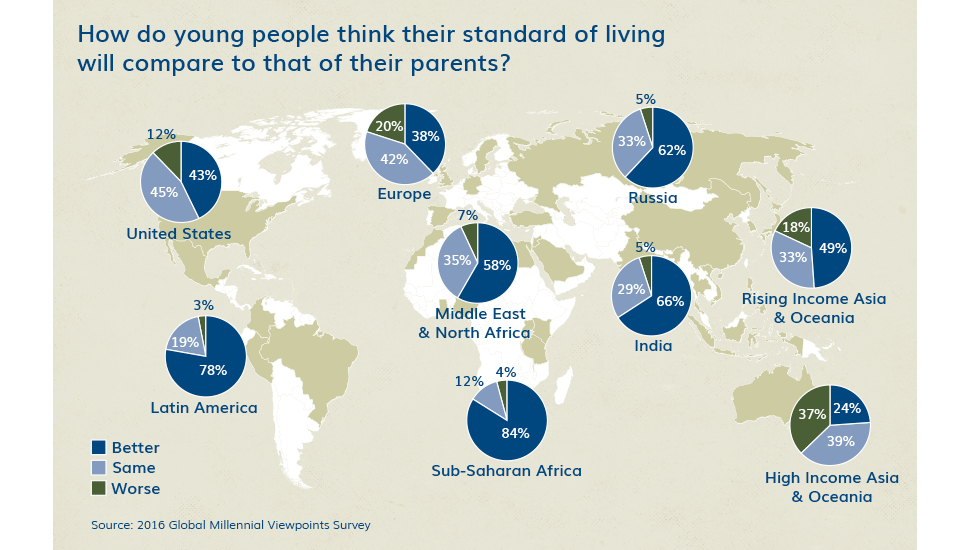 When asked to rank motivating factors, youth most frequently responded by emphasizing the importance of flexibility to balance work and home life. However, when responses ranking starting salary and long-term earning potential are combined, compensation takes the highest spot.
Surprisingly, the survey results show working towards a mission and having a say in decisions are far less important than reported in other polls and reports.
Consult the 2016 Global Millennial Viewpoints Survey for more data, analysis, and recommendations. The next posts in this series will examine findings from The MasterCard Foundation about what works to help young people succeed, and, finally, point to findings that show current investments in youth development are woefully inadequate.