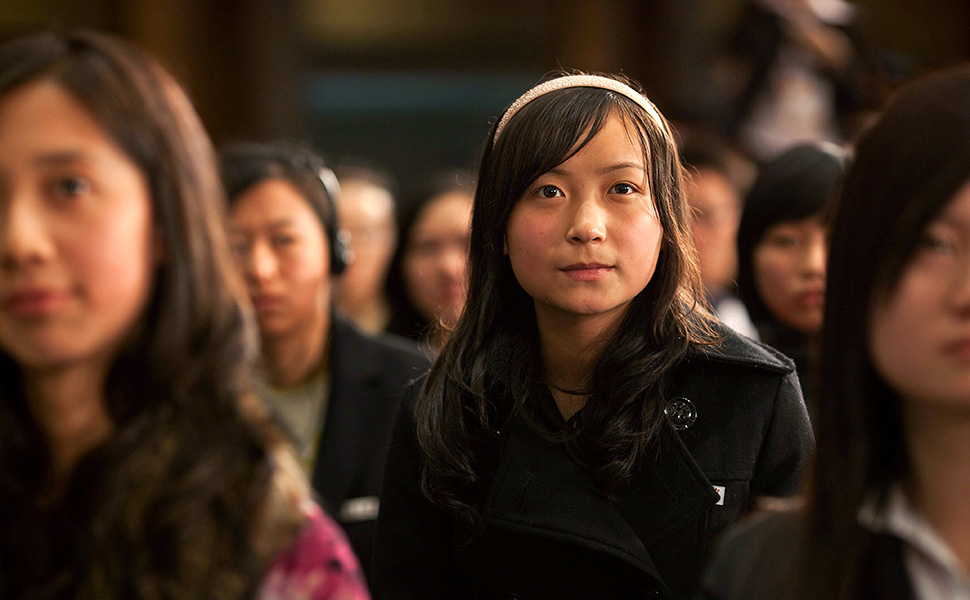 Until 2008, people called them China's first generation of couch potatoes and "online addicts." After the 2008 earthquake, they became known as the generation that will save China. For the 415 million Chinese under 34 years old, the truth probably lies somewhere in between.
On September 10, I had the honor of hosting an IYF-CSIS joint event, Youth 3D: Youth in China. This interactive discussion kicked off a new series about young people globally focused on demographics, dynamics, and development.
China's youth are profoundly impacting their country's economy, society, and politics as they grow and assert their own set of values and beliefs. While this huge group is by no means monolithic, experts observe some trends.
Post-1980s youth tend to be more materialistic than older generations. Most are only children who grew up during the booms in consumer goods manufacturing and rising incomes. However, the pressure to accumulate is not entirely self-inflicted; the vast majority of Chinese parents have sky-high expectations for their well-educated offspring.
According to scholars at the Chinese Academy of Social Sciences, young Chinese generally are "ideologically unreliable." They usually support whatever political or economic system will further their personal goals. As long as the party can provide access to good economic opportunities and open doors to foreign products, today's youth likely will be politically compliant.
Probably their most profound impact stems from their embracing volunteerism and social enterprise. China's communist party cannot be everywhere to address the myriad of social challenges across the country. More and more youth are stepping into that void with their time and talent.
Ankai Xu, a 2008 IYF YouthActionNet® social entrepreneur and panelist at our event, is one of the millions of Chinese youth who have developed creative solutions to the country's challenges. Her work brought young women forward to speak publicly about the tragic experiences of China's girls, such as female infanticide. They did not stop there. Her group also raised funds for a rural school that allows girls to continue their education when their parents cannot or will not support it financially.
The flowering of a youth-led civil society sector ought to be welcomed by China's government. Scott Kennedy, Deputy Director, Freeman Chair in China Studies, and Director, Project on Chinese Business and Political Economy at CSIS, says, "China needs a state with high capacity and that does the right things, but also knows what it can't do. It needs to be accepting and supportive of NGOs and create the right regulatory environment for non-state actors." NGO regulation is a major issue in the current conversation between the US government and China's communist party.
China's youth may well be the best new frontier for investment in the country. Corporations, foundations, donors, and governments would be wise to consider the high returns that youth social enterprise brings to China.