Your Zip Code Shouldn't Determine Your Destiny, in Chicago or Anywhere
Read All Posts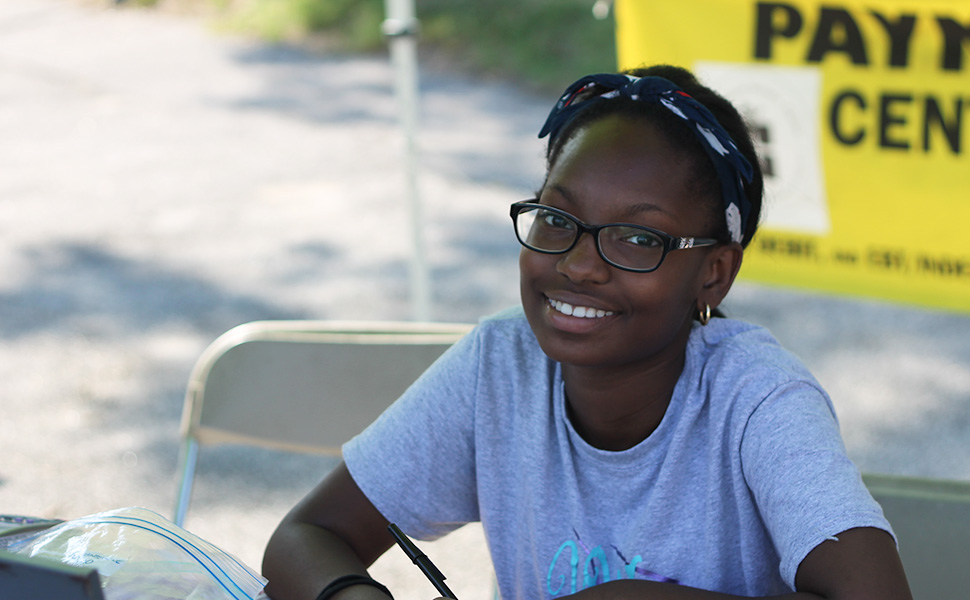 Just over a year ago, McDonald's and IYF partnered to announce a global goal to reduce barriers to employment for two-million young people by 2025 through pre-employment job readiness training, employment opportunities and workplace development.
The Youth Opportunity pre-employment initiative recently concluded its pilot year in Chicago, and a big part of the initiative's success is due to local implementing partners like Skills for Chicagoland's Future. Below, Skills Founder & CEO, Marie Trzupek Lynch, discusses the unique role Skills serves in Chicago's employment ecosystem, explains what it means to be a "zip code equalizer," and describes the mutually beneficial nature of partnerships.
Why did you start Skills for Chicagoland's Future?
Growing up, I wanted to work in government or the nonprofit sector, but I didn't know anyone currently doing that work, or how to get my foot in the door. It wasn't until much later that I got my big career break—a neighbor introduced me to the Chief of Policy at the Mayor's Office, where I was hired and employed for five years. Too often, your zip code can determine your destiny because where you live can impact the access you have to certain jobs. At Skills for Chicagoland's Future, our goal is to be a zip code equalizer. We want to be that connected neighbor who helps qualified candidates get the jobs they want by making the introduction, advocating for them, and getting their resume to the top of the pile.
There are approximately 100 organizations in Chicago focused on job readiness. What differentiates the work being done at Skills?
We're the connecting piece between businesses on one side, and the unemployed on the other side. Employers don't want to hire someone who just wants any job—they want to hire someone who wants a specific job at their company. So, we start with the outcome first—with the job. We ask the employer, "What do you need?" or "Where are your hiring gaps?" When we've gotten to know the company—the different teams, the culture—and when we understand exactly what they're looking for, we find talent that matches their needs. We then can find the people in the community who are a good fit for that specific job. Sometimes we help them with their resumes, prep them for interviews, counsel them about professionalism—appropriate dress, showing up on time, and things like that. Ultimately, the goal is to get the individual a job and fulfill the employer's hiring need. This is a real value for the companies—we're like an extension of their HR departments.
Describe the partnership between IYF and Skills.
On the one hand, Skills was able to help IYF navigate the local landscape. Chicago's workforce environment is extensive and complicated for a new group to understand. When the team from IYF approached us, it was never, "We're going to tell you how to do things." It was, "Okay, we've had these extraordinary experiences that we think could be beneficial in Chicago, but we recognize we need to get to know Chicago first." I was impressed by the humility right away.
On the other hand, working with IYF has been a game changer for Skills, too. As a founding CEO, the work we do always seems clear to me because I've been here from the start. IYF was able to see the work Skills does in a way that we—that I—hadn't considered before. And then they articulated it in a way that made an impact. Right away, the insights changed how we think about funding requests and grant applications—we even added new metrics to our three-year strategic plan based on the feedback. None of that was expected, but from the first conversation, it was like a domino effect. It's great to work with organizations like IYF that are dedicated to individual outcomes and collective impact.
Learn more about the Youth Opportunity pre-employment initiative and the partnership between IYF and McDonald's.