Young Researchers in Baltimore Provide Insights into Opportunity Youth Everywhere
Read All Posts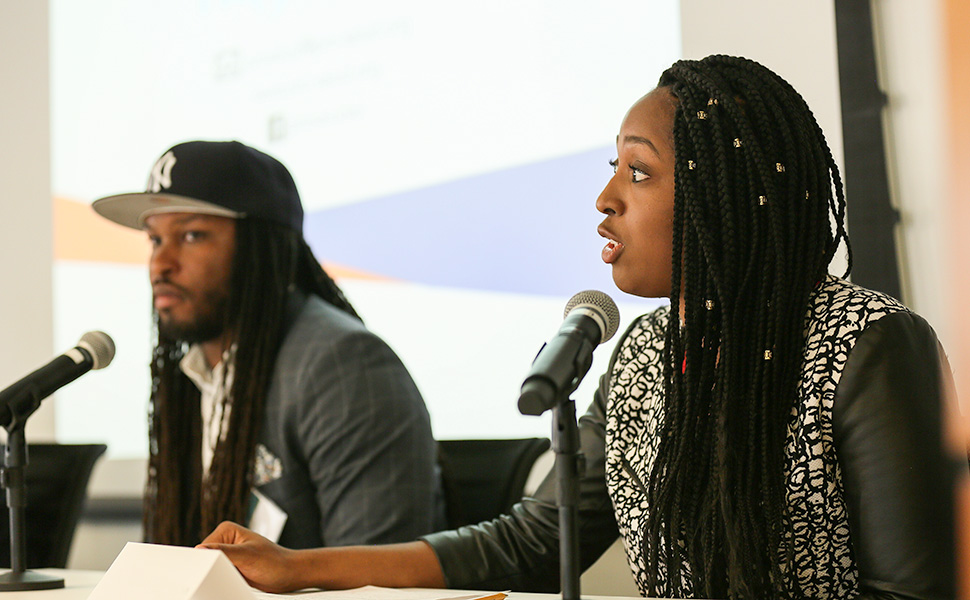 To foster trust and facilitate open dialogue with youth, it's imperative to engage them as partners. In 2017, the Annie E. Casey Foundation enlisted seven young adult leaders from Baltimore as consultants to listen to and record the educational and employment challenges of the city's opportunity youth—young people ages 16 to 29 who are not in school, work, or training. Having previewed the findings at a (Re)Connecting Youth event with IYF in October 2017, the Casey Foundation released the full report, Reshaping Workforce Development in Baltimore, earlier this month.
The researchers, all in their 20s, visited neighborhoods throughout the city and asked questions about barriers, aspirations, and what works—from a young person's perspective—to reach, engage, incentivize, and support youth. Illuminating diverse aspects of the opportunity youth experience in Baltimore, from how they find out about available jobs to where they turn for support, the report elevates these young people's perspectives to provide significant insights for Baltimore City, home to the second highest concentration of opportunity youth in the United States, and beyond. The following are three—among many—takeaways:
More than a job: Young people in Baltimore don't just want jobs; they want careers, which they associate with higher salaries, more stability, and better benefits. In addition, several youth note that they want to pursue work they find meaningful, feel passionate about, and can build upon in the future.
Too much stress, not enough time: In many cases, opportunity youth—some as young as 11-years-old—are relied upon by their families to contribute financially towards meeting basic necessities, like housing and food. These demands create chronic stress and make it difficult for them to further their educations and pursue other skill-building opportunities like internships and volunteer positions, which they realize would help them reach their career aspirations.
Committed to community: In addition to wanting employment to help provide for themselves and their families, the young people who researchers spoke with expressed a strong desire to give back to their communities. For many young people, entrepreneurship is an attractive career path because starting their own business would allow them to hire people from their communities who, they noted, are often passed over for employment because of discriminatory hiring practices.
Youth disconnection from education and employment is not bound by city, state, or continental borders. Globally, this vulnerable population surpasses 500 million. As the Cross-Border Dialogue event this past October illustrated, the challenges faced by approximately 18,000 youth in Baltimore are similar to those faced by opportunity youth everywhere. Moreover, the insights, strategies, and approaches that help agencies in one corner of the world reconnect youth with employment, education, and other vital areas of life are relevant and applicable for agencies across the globe. 
The world is an increasingly interconnected place, where challenges—and solutions—should be shared. For a full presentation of the Baltimore City research findings, and to learn the conclusions reached and recommendations provided by the researchers, read Reshaping Workforce Development in Baltimore.