Young People Voice Ways to Make a Better Future in Mozambique
Read All Posts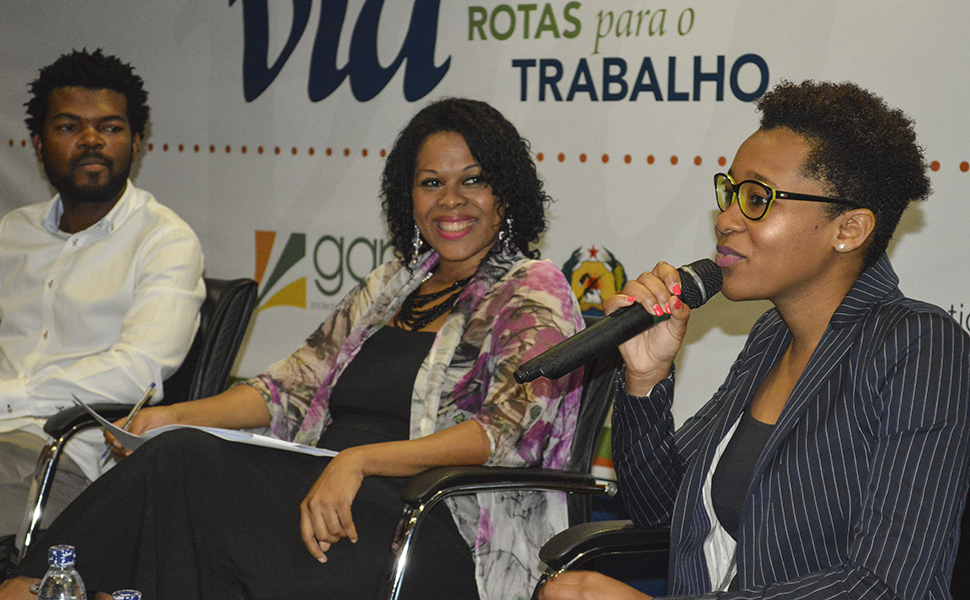 The Via: Pathways to Work initiative had its official launch event in early May in Maputo, Mozambique. Many distinguished guests attended, but it was the energetic participation of young people that had the most impact. All day they raised their voices and made themselves heard. As the senior manager for operations and learning at the IYF Mozambique office, I had worried about the event going as planned, and the content of the event was equally important to me. In my almost 40 years, I had seen similar events that ended up being just opportunities for complaining, but that day something different was in store for me.
A partnership with The MasterCard Foundation and local entities GAPI, IFPELAC, and INEP, Via: Pathways to Work focuses on entrepreneurship opportunities and technical and vocational education training (TVET). The initiative addresses the reality of mixed livelihoods for youth in Mozambique and Tanzania: unable to find work in the formal sector, these young people work a combination of jobs to earn a living. To provide a broad basis of support, youth who take part in Via receive a mix of life skills training, entrepreneurship training, mentorship, access to financial support, technical training in a market-relevant trade, and job placement support.
At the event, rather than complaints, the constructive discussion identified areas of real opportunity. Everyone listened as one young man, youth panelist Sergio Libilo, emphasized the importance of "cultivating motivation in young people to enable them to create and undertake more formal and informal work." Youth from Maputo City shared their job-seeking experiences, discussed the difficulties faced by young people in the job market, and suggested solutions. These included career guidance; support in knowing how to look for work; more focus on life skills, especially self-confidence; interview coaching; and more hands-on training.
"One problem is that universities are not able to place students in internships," said youth panelist Gércia Sequeira. "They need to strengthen ties with the private sector."
One young woman, Marlene de Sousa, shared how her job seeking efforts led her to create Attitude, a company that works to prepare Mozambican youth for the job market through coaching and counseling. "The solution starts with defining concrete personal objectives," she said. "A young person must have a high knowledge of his or her own potential and maintain the right attitude to not only wait for the right opportunity to come but also to conquer those opportunities that will lead us to achieving our objectives of becoming successful professionals."
It was captivating for me to see the young people present calling for the creation of youth advisory groups to help them voice their concerns about specific policies and regulations geared towards youth engagement, something already conceived of as part of Via but which has not yet been initiated. By the end of the event, several young people in attendance had already been inspired to put down their names to be part of such a group, which IYF staff will soon launch to ensure that their voices are heard. 
While I enjoyed all aspects of the Via event, it was the strong youth voices in the room that most inspired me. I left motivated to continue working hard to achieve IYF's goals in Mozambique and Tanzania, and with renewed confidence that with the support of IYF and our partners, the young people of Mozambique are on the right path to succeed. 
No matter which path they choose, they won't have to walk alone. 
Helena Chambuluka Cikanda is Senior Manager, Operations & Learning, in Mozambique.