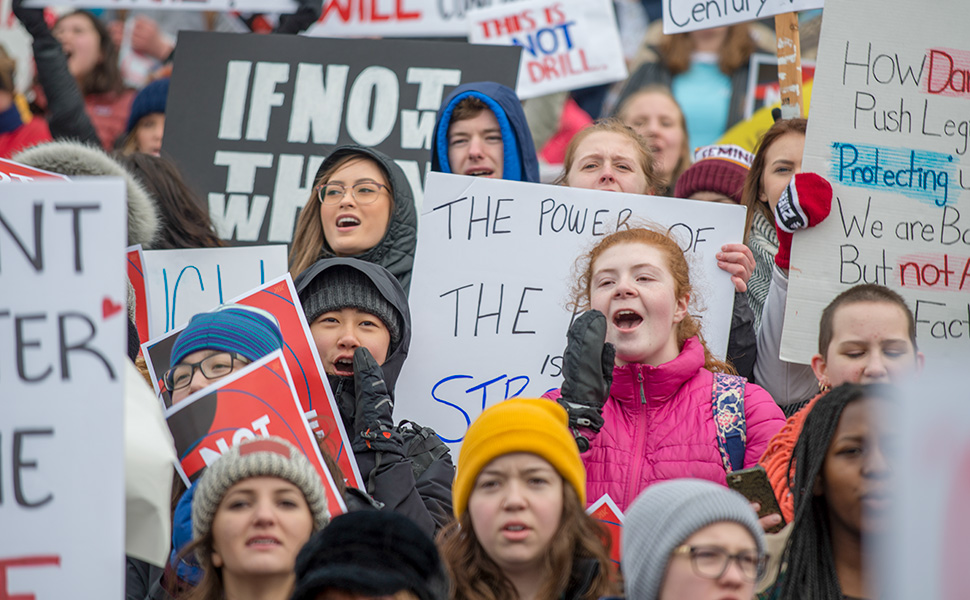 Last week, 28-year-old Alexandria Ocasio-Cortez won the Democratic Party primary for New York's 14th Congressional District. Why Ocasio-Cortez—an activist running her first, grassroots political campaign—decided to challenge a seasoned incumbent has everything to do with the fact that she's a millennial. Her generation believes there are certain things to which they are entitled. And they're right.
Often, though, entitlement is treated as a negative characteristic, and calling a young person entitled is generally meant as a criticism or, worse, an insult. But that's because the entitlement youth feel is frequently misunderstood and misrepresented. Really, the fact that young people feel entitled is not only positive—it's what our shared future depends upon.
Young women and men are inheriting the consequences of decisions being made—in large part—by members of older generations, and they feel entitled to having the chance to contribute. Around the globe, young people have ideas about, and are taking action on, the issues that affect them most—from gun violence, to the exorbitant costs of education, to climate change—and they feel entitled to being heard. Too often, though, they are not. In fact, according to the 2017 Global Youth Wellbeing Index, 2 out of 3 youth IYF surveyed in 30 countries felt that their governments did not care about their wants or needs.
Ocasio-Cortez's passion, campaign, and June victory remind us that young people and young leaders possess a hunger for real change that seems to fade in older generations. In the case of the 14th Congressional primary election, aside from being the more progressive candidate, Ocasio-Cortez demonstrated that actions speak louder than words. Instead of just denouncing the Trump administration's recent US border policy from afar, Ocasio-Cortez visited the border, pressed against the chain-link, stared the ICE agents square in the eyes, and joined a chanting chorus of "Free the children." 
Indeed, in the last year we've seen many examples of youth voice in action, and the powerful potential for change that it carries. Youth do feel entitled—to being able to create a world that is better than the one they inherited—and for that I am grateful. But, it's important to remember that while young women and men like Ocasio-Cortez, David Hogg, and Emma Gonzalez are, thank goodness, making their voices heard, there are countless other young people whose names we don't know, especially those living in vulnerable situations, who don't have the platform to do so.
Often, what they lack are basic opportunities—to be heard, to unlock their potential, and to create the future youth want. All young people, everywhere, are entitled to this opportunity. More than an entitlement, it should be a right.
Ashok Regmi is Director, Social Innovation.
Photo by Fibonacci Blue, licensed via Creative Commons