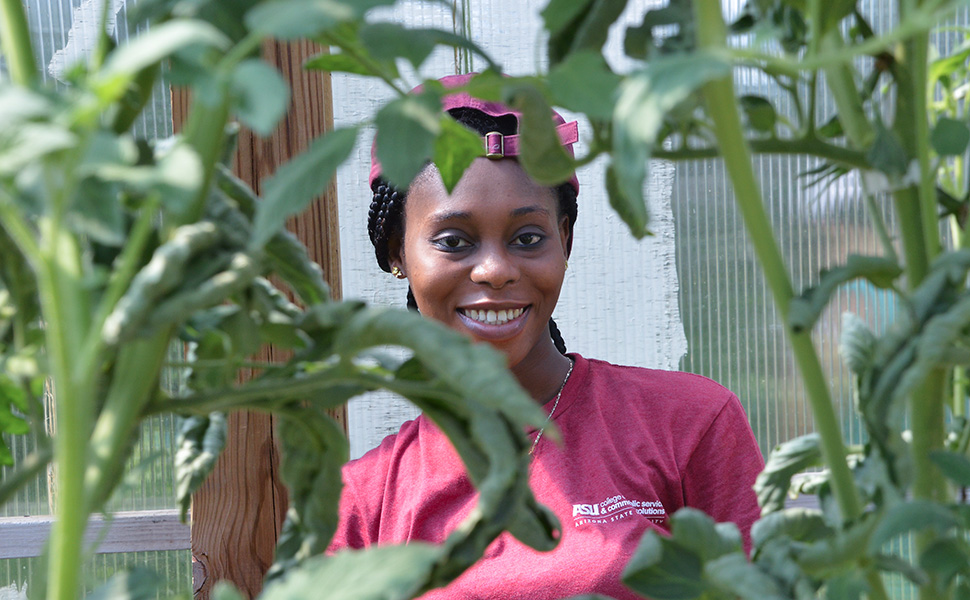 Twenty-five-year old entrepreneur Sara Idohou interned with IYF and our YouthActionNet® team this fall while participating in the 2015 Mandela Washington Fellowship, the flagship program of President Obama's Young African Leaders Initiative (YALI). This month she was named among the 10 Outstanding Young Persons in her home country of Benin. Here Sara reflects on her internship, YALI fellowship, and overall experience as a young woman driven to create change in her community.
What motivates you to do your work?
Through my nonprofit called Young Leaders Corporation and my company, Empower Pyramid, my main objective is to train, coach, and motivate the maximum number of people, especially youth, to become great leaders and entrepreneurs.
Based in Benin, West Africa, I am passionate about building a new education system where everyone has a chance to choose and realize his full potential. I myself have suffered a lot from our education system in Africa, where family pressure can keep students from developing their talents, their leadership skills, or business mindset. I know how it is to be frustrated and follow a path that's not your passion.
What was your experience with the Mandela Washington Fellowship?
The fellowship definitely changed my life. I was a leader before, but through this program I realized that I need to become an inspiring person for my generation. As a fellow, it is actually a part of my responsibility to help build the bridge for others from '"who they are now'" to '"who they want or need to become" to make Africa and the world better places.
Tell us about your experience as an intern with IYF and YouthActionNet.
Traveling abroad is one of best ways to learn. The internship was my first time working very closely in an American environment, and the experience was one of my best so far. I learned a good model of work planning and organization. Given that I am President and CEO of two ventures, I especially appreciated the mentoring sessions with Director of Social Innovation Ashok Regmi and my supervisor, Jessie Elisberg, who inspired me with their energy, passion, skill, and advice.
How do you think the internship supported your professional growth?
Through my experience at IYF, first, I now have a better and clear vision of where I would like to drive my nonprofit in the coming years. I have good tips to hire the best people and motivate my team members.
What does it mean to you to receive the Ten Outstanding Young Persons (TOYP) Award from Benin's Junior Chamber International?
It means that I was right to keep up the work I was doing, even with limited resources and all the challenges. This gives me more courage to continue the work I started, to move forward.
Do you have advice for youth globally, including other entrepreneurs?
We have the right to dream big! However, everyone who dreams big always need to start small with passion, work, discipline, and faith. And we need to work together—to combine our strengths and collaborate to gain wisdom, experience, and power.