Working Peer-to-Peer with Georgetown University for Social Innovation
Read All Posts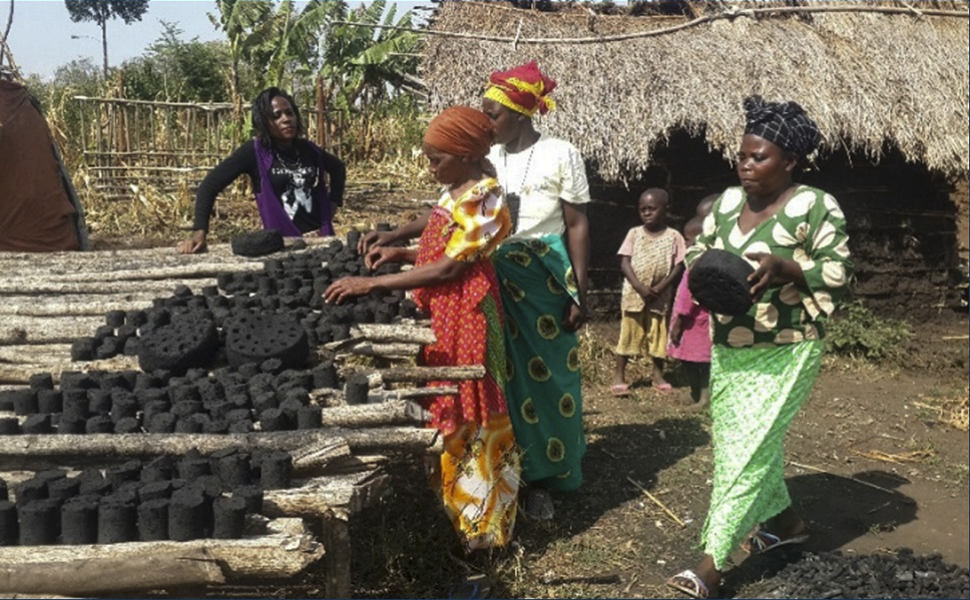 In Lusaka, Zambia, social entrepreneur Michelle Chimuka spends her days hustling between strategic decision-making, fundraising, managing her team of 13 staff, and engaging one-on-one with individuals often cast aside by local society—those who experience intellectual disabilities.
In Washington, D.C., Molly Bernstein is a graduate student at Georgetown University's Walsh School of Foreign Service. She spends her days studying global human development.
What do these two young women have in common?
Molly was paired with Michelle, founder of Sani Foundation, as part of YouthActionNet®®'s 2017 practicum at Georgetown. Now in its fifth year, this graduate-level course on social entrepreneurship pairs students in the school's Global Human Development Program with members of the YouthActionNet fellowship community. The practicum is part of YouthActionNet's University Connect program, a partnership with institutions of higher learning around the globe to integrate social change into the academic experience and career interests of students.
For the practicum, students were assigned to apply the design thinking process to the fellow's venture, asking questions to deeply understand its operational model, finances, strengths, and challenges. Students used these insights to develop the 2017 YouthActionNet Case Study Series, which fellows can use for fundraising, partnership building, and more. In addition to Molly's work, case studies in the series examine a venture promoting gender peace in India, an organization making science education fun in Jordan, and a social enterprise building sustainable shared community spaces in Costa Rica.
Through this experiential learning process, student consultants gained hands-on experience and exposure to the needs of real social enterprises. Young leaders like Michelle from Zambia benefited from student insights into the strengths, areas for growth, and recommendations for enhancing the impact and sustainability of their ventures.
In the case study Molly developed for Michelle's venture, she identified the strengths of the organization, which focuses on inclusion for Zambians with intellectual disabilities. Molly praised Sani Foundation's highly-customized, holistic approach to ensuring each participant has the resources, support, and skills he or she needs to successfully engage in employment opportunities and everyday life.
To address Sani Foundation's challenge of unsustainable private donor funding, Molly recommended opportunities for investment. Her suggestions included activities to generate revenue while reaching programmatic goals, such as the establishment of a juice bar using fruits and vegetables already grown in the Sani Foundation garden or the re-branding of crafts made by participants for high-end boutiques, rather than the local markets where they are currently sold.  
Another Georgetown student, Rushika Shekhar, wrote a blog post about the experience and the challenges she and her classmates found to be common among many of the youth-led ventures. In What Writing a Case Study on a Youth-led Venture Taught Me about Grassroots Change, Rushika lists examples that include building operational sustainability, diversifying funding mechanisms, and strengthening evaluation metrics.
"Working with YouthActionNet fellows was a great way for my classmates and me to take what we were learning in our classes and apply it to very real settings," says Rushika. "It gave us a reality check on our theoretical understanding of international development."
To learn more, browse the 2017 YouthActionNet Case Study Series.
Lisa Jones is Program Manager, YouthActionNet.