The Woman Supporting Thousands of Young Entrepreneurs in Zimbabwe
Read All Posts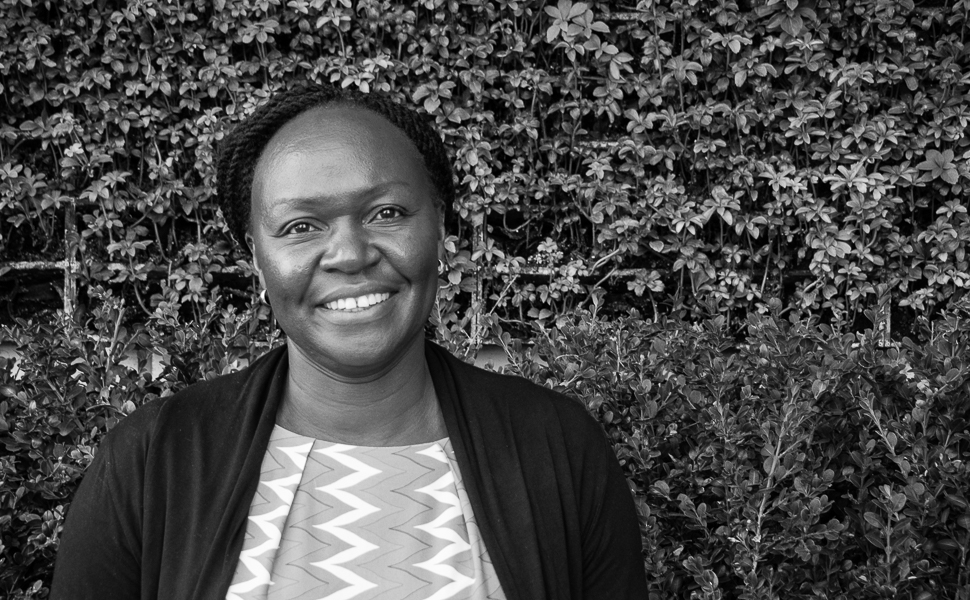 Without looking at as much as a scrap of paper, Pamela Chiromo reels off a series of numbers in quick succession: "Over 16 months, we reached 12,432 youth, including 8,436 trained in entrepreneurship. Among them, 1,690 accessed microfinance, 72 percent of whom were women."  
As Chiromo, IYF's Country Director for Zimbabwe, shares with me the latest impact figures from our Zimbabwe:Works (Z:W) initiative, I'm struck by her retention of such numerical details. Even more impressive is the positive attitude this former corporate accountant and CEO maintains in the face of Zimbabwe's devastated economy and ongoing cash crisis. 
Chiromo has traveled to Baltimore for a week to meet with our headquarters' staff and representatives of other IYF country offices. Back home, she's charged with leading Z:W's efforts to economically empower 30,500 youth over five and a half years. 
Z:W represents an unusual alliance among development agencies. It brings together the UK's Department for International Development (DFID), the U.S. Agency for International Development (USAID), and the Embassy of Sweden, who are working in partnership with Zimbabwe's Ministry of Small and Medium Enterprises and Cooperative Development to connect the nation's youth—and especially young women—to livelihood opportunities. 
From our conversation, it's clear Chiromo is accustomed to navigating the ups and downs of her country's economy. "When I was growing up there were lots of jobs; all you needed was a technical qualification," she explains. "Now there's negative growth. Of the 20,000 students who graduate from our universities each year, less than 10 percent secure employment." 
"How do you stay hopeful?" I ask. 
The best you can do in the face of circumstances out of your control is to make a difference where you can, she affirms. "I feel good when I'm talking to the young people we've trained," says Chiromo. "They're more positive and clearer about where they want to go. I'm always impressed by their resilience."  
Given the country's formal sector jobs are in short supply, Z:W focuses in particular on expanding entrepreneurship opportunities. But first comes the task of instilling in young people a sense that they have what it takes to succeed. "There's a lot of frustration among youth, many of whom are sitting at home doing nothing or settling for whatever work they can get," says Chiromo. "Many lack self-esteem." 
To build youth agency and work-readiness skills, roughly half of Z:W participants receive life skills training, with many benefiting from IYF's Passport to Success® (PTS) curriculum. "Some of the core values and skills that my parents instilled in me—like respect and teamwork—are lacking in today's generation," says Chiromo, whose father and grandfather were both entrepreneurs. "IYF fills this gap," she adds. Youth pursuing self-employment opportunities through Z:W also receive business training, along with access to mentorships, microfinance, and financial services.
To help bridge the nation's gender gap, Z:W is pioneering new opportunities for young women. "Parents tend to give preference to sons when it comes to pursuing skills training," says Chiromo. To boost women's enrollment in the trainings offered by its partners, Z:W helps mainstream gender considerations into their operations and programming. Such efforts range from offering sexual harassment awareness sessions to making childcare available to young mothers so they can attend trainings.
With young women typically challenged in accessing finance due to their lack of assets, Z:W also sensitizes finance institutions to women's needs. As a result, nearly three-quarters of participants who have accessed microfinance are women, with loans averaging US$300. 
"The women are more cautious [than men] and pay back the loans," says Chiromo, citing the 100 percent repayment rate among the initiative's female loan recipients, whose businesses cluster around the retail, manufacturing, agricultural, and service sectors. Chiromo recounts the story of one young woman living in Bulawayo, the nation's second largest city, who secured a loan to set up a market stall. The 20-year-old orphan now earns enough selling blankets, handbags, and linens to support herself and her grandmother. 
The story of this young entrepreneur, and others like her, helps me understand why Chiromo is so resolute in the face of daunting challenges. "If you plant the right seeds in the young, you can influence the future," she says.