Why Being Entrepreneurial Isn't Just for Founders & CEOs
Read All Posts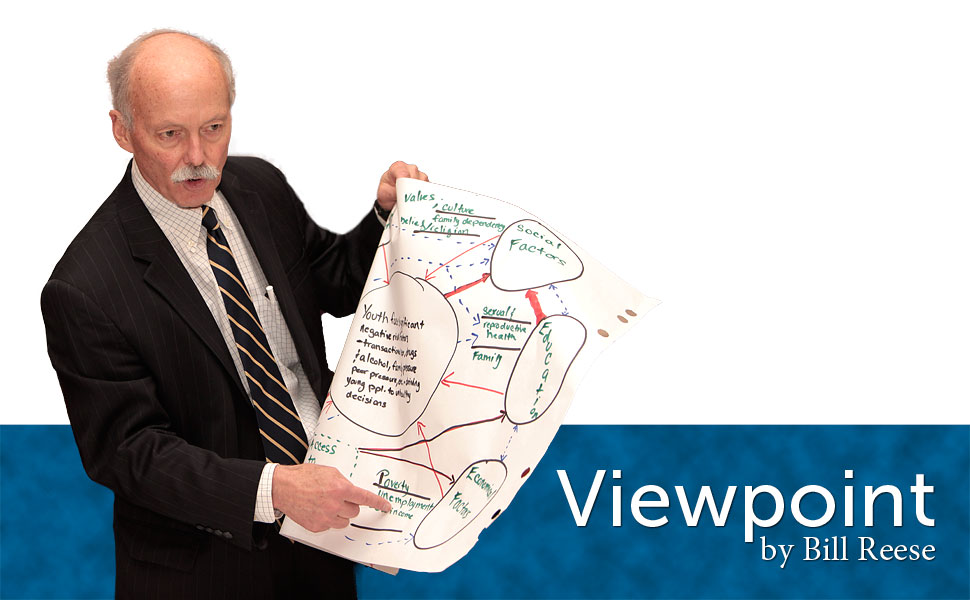 This post originally appeared in The Learner, a publication of IYF partner Quest Alliance in India.
Why must we focus on lifelong learning? Embracing the serious challenge to promote lifelong learning is essential to reaching the 2030 Sustainable Development Goals (SDGs).
I graduated from Stanford University in 1970 without ever touching a computer. Yes, in the heart of Silicon Valley—and, indeed, with Hewlett-Packard headquarters a mile away—but the only students who dealt with computers were math and engineering majors who lugged around boxes of cards with holes punched in them! This political science major, who also studied American diplomatic history, Latin America politics and economics, only learned about computers on the job 10 years later.
Today, I lead a foundation focused on workforce development and young people learning cognitive, technical, and psycho-social skills. Market-relevant training allows them to be solid and engaged citizens and good parents who are able and ready to have a career and earn a salary for the next 50 years.
To eradicate extreme poverty by 2030—the first and underlying goal of the SDGs—today's teenagers must find and keep a job in a rapidly evolving global workplace. They will be 30 years old by 2030. If not decently embarked on a first or second job, and with a career in mind, they will not succeed. And the world will not reach or fulfill SDG 8, tied to decent work and economic growth for all. Neither will their families, communities, and nations succeed. Unless they are born with trust funds, today's youth will need to work until 2065 or 70, so let's imagine what skills they need to succeed over these next four to five decades.
Lifelong learning should already have started for the teenagers of today. And it must continue for the next 60 years, or they will not be prosperous and relevant in the world around them. It takes curiosity, ambition, hunger and openness.
Futurologists posit that today's youth may have 4 to 5 careers as a wage earner or entrepreneur. And further, that 2 to 3 of these careers have yet to be 'invented'!
Schooling is fundamental for the 15 or so years in which young people are in the formal education system. And lifelong learning is utterly essential for the following 60 years.
There are no easy solutions for this. Governments, every type of public and private school, employers and civil society organizations must all play significant roles in policy-making, training, and financing what will be needed. And yet, the learner must take charge of her or his future by striving, studying, developing skills all along the way.
Our International Youth Foundation has invested heavily in developing curricula for classrooms, combined with hands-on experiential learning, to create an environment, ecosystem, and mindset for sustainable and scalable systems to promote lifelong learning. Learners and teachers, coaches and mentors must facilitate a policy and enabling environment to make continuous learning a vital and purposeful goal for all learners.
Our basic curriculum is Passport to Success®. Today it has some 80 modules. To be relevant and grounded, it will no doubt add new modules every year, forever.
To avoid a long laundry list of what to study and learn (and current public policy discussions highlight coding, STEM, languages, etc.), I wish to reinforce how essential it is for youth to possess grit and resilience. They need to own their futures and be determined to keep their skills and experiences up-to-date. Much is written about the 21st century market, and that there may not be enough jobs for the 10 billion people on the planet by 2040 as robots and automation will take over so many industries. People will need to be entrepreneurial to start their own business and/or create a suitable livelihood.
I frequently say that all of us—or, in my case and age, my children and grandchildren's generations—will have to be able to be entrepreneurial to survive and thrive. It isn't just the domain of founders and CEOs of cutting-edge businesses. An entrepreneurial mindset is essential to keep learning in a fast-changing world. And it isn't only about technology. It's all about being savvy, creative, problem-solving and opportunity-embracing. That will mean that lifelong learning is truly for a lifetime.