When Getting to Work is a Bigger Challenge than Finding a Job
Read All Posts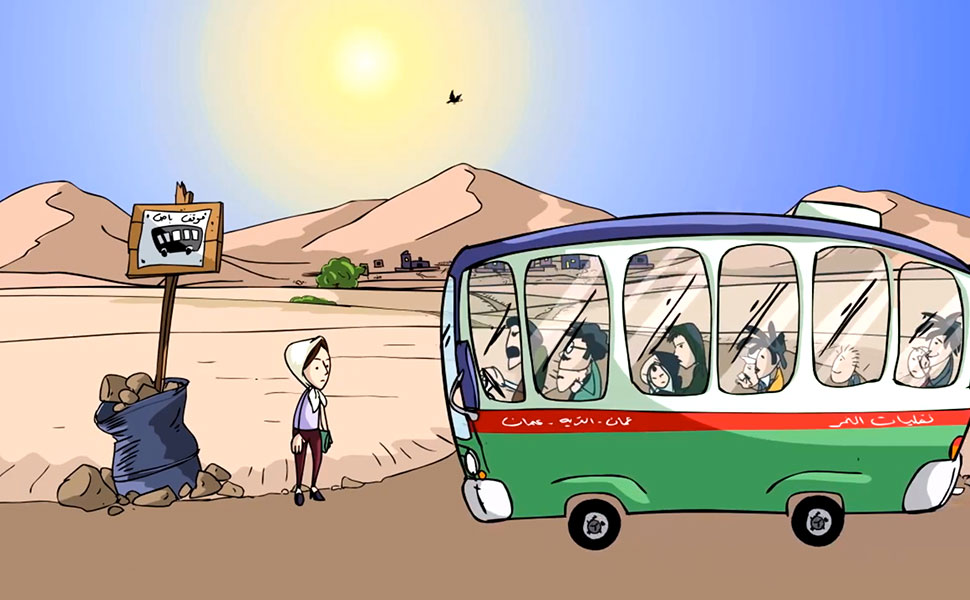 A recent survey of Jordan's young people reports that public transportation, or the lack thereof, hurts their ability to find work and keep their jobs. Infrequent service, poor reliability, limited geographic coverage, and high costs were among the problems cited in the report, and highlighted in a companion video.
Conducted by Youth for the Future (Y4F), a program of IYF, the US Agency for International Development (USAID), and the Government of Jordan, the research was commissioned in response to Jordan's National Employment Strategy to address barriers to employment for young job seekers and low-income workers. Collaborating closely with government and non-government partners, researchers set out to document the impact of public transportation services on the ability of disadvantaged youth, ages 15 to 24, to participate in and take full advantage of training, employment, and volunteer opportunities being offered by Y4F and similar programs.
The study is based on data collected from youth, parents, and employers in four regions of the country. Among its findings:
78 percent of youth and 80 percent of parents consider public transportation a barrier to reaching work, with concerns about safety and quality especially high among females and their parents
46 percent of workers needed more than two modes of transport to reach their workplace
Transportation to and from work cost as much as 23 percent of a young person's monthly salary
Data collected indicate that transportation is one of the most significant barriers to youth participation in the workforce, especially for females, with many youth leaving jobs within six months of being hired as a result.
"This study draws attention to the lack of reliable public transportation, an issue of extreme importance to Jordanian youth," said Allyson Wainer, Director of USAID's Basic Education and Youth Office, at the study's August launch, which was sponsored by the Ministry of Labor.
The need to closely examine transportation issues emerged from Y4F's efforts to recruit, train, and place youth from low-income families in jobs. Such research—and the convening of public, private, and nonprofit sector institutions to analyze and discuss findings—is critical to IYF's efforts to influence larger policies and systems impacting youth employment.
The report provides a number of recommendations to improve service, including transportation companies extending operating hours and coverage zones, employers providing shuttle service for staff, and the government giving discounts to people who use public transportation daily.
The Ministry of Labor has affirmed its commitment to making transportation a national priority, engaging key government stakeholders and donors in identifying solutions and establishing a national transportation working committee to push the agenda forward.