When a College Degree Alone Doesn't Guarantee a Bright Future
Read All Posts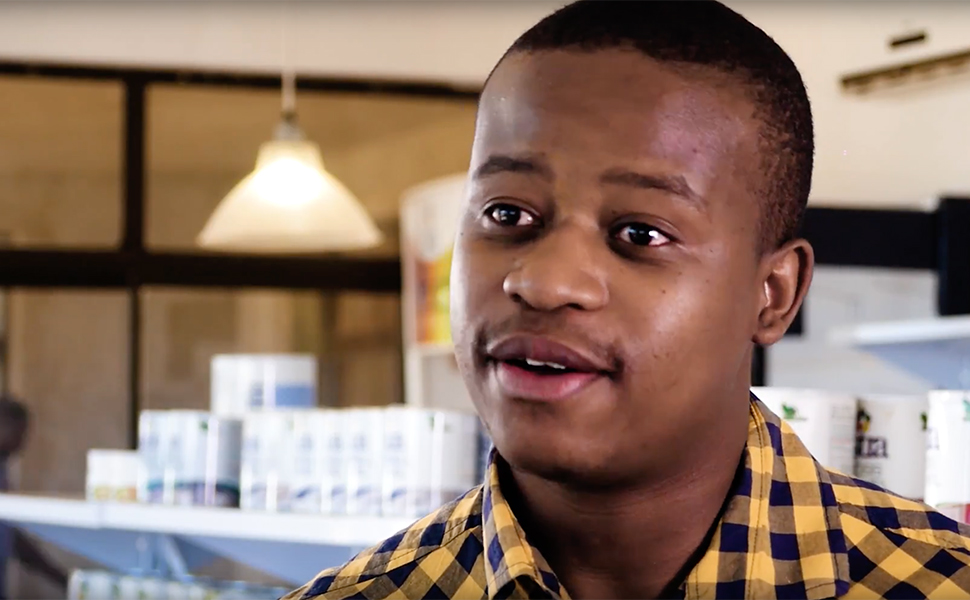 In a more stable economy, the success of young college graduates Nicolai and Rudo should be the norm. However, in Zimbabwe young people can't rely on just academic qualifications to secure their futures. Hard times have forced many young people to be innovative and venture into entrepreneurship and the informal economy, or rely on luck to earn an income. The Zimbabwe:Works (Z:W) initiative is preparing young people to seize opportunities and succeed in self-employment and formal work.
In partnership with the UK Department for International Development (DFID),  USAID, the Embassy of Sweden, and local organizations such as Junior Achievement Zimbabwe (JAZ), Z:W offers training for young people ages 20 to 35 in entrepreneurship, work readiness, and—using IYF's Passport to Success® (PTS) curriculum—life skills. Coaches and mentors are also available to provide guidance at various stages of the training cycle, and Z:W meets young men and women's unique needs. Ultimately, this holistic approach reinforces a young person's existing competencies and develops their capacity to compete in a tough environment.
A Z:W participant who trained under JAZ, Rudo knows something about business: she owns one. Although informal employment dominates Zimbabwe's economy, she runs a formally recognized soap and detergent manufacturing company that employs up to 6 fellow youth per shift. Rudo also has a college degree in chemistry, which in Zimbabwe means going into academia, not industry. "The decision [to become an entrepreneur] was actually forced by lack of employment," the 31-year-old says. "So I chose something I know how to do."
From her business skills training under Z:W, Rudo cites record keeping as the most important thing she learned. "Without record keeping, there's no way of telling if you're making a profit," she says.
On the work readiness side, JAZ recruited Nicolai to join Z:W six months after he completed his business management degree. He says he valued the holistic approach to training. Referring to the PTS life skills lessons, the 25-year-old says "I learned how to communicate better with my peers and supervisors."
When training is complete, Z:W partners refer participants with business plans to microfinance institutions to potentially receive loans to fund their entrepreneurial ideas. They also place other youth participants such as Nicolai in internships, to eventually transition to full-time employment.
"My internship helped me get full-time employment," says Nicolai, who now works for a carpet business. "Somebody identified me for my work ethic and personality."
Since 2012, Z:W has reached almost 29,000 young people. Among the 20,168 youth reached since the start of Z:W Phase II in 2015, nearly 15,000 youth—68 percent of whom are women—have improved entrepreneurship and business skills, and more than 5,200 youth have strengthened work readiness and life skills. Additionally, 9,000-plus youth have received financial literacy training.
In an economy where there are no guarantees, Z:W provides young people a way to exercise some control over their economic futures.  
Watch the video to see how Nicolai and Rudo make the most of opportunities through Z:W.
Kalole Juwayeyi is Program Coordinator, Sub-Saharan Africa.