What Wasn't Said at the White House Global Development Summit
Read All Posts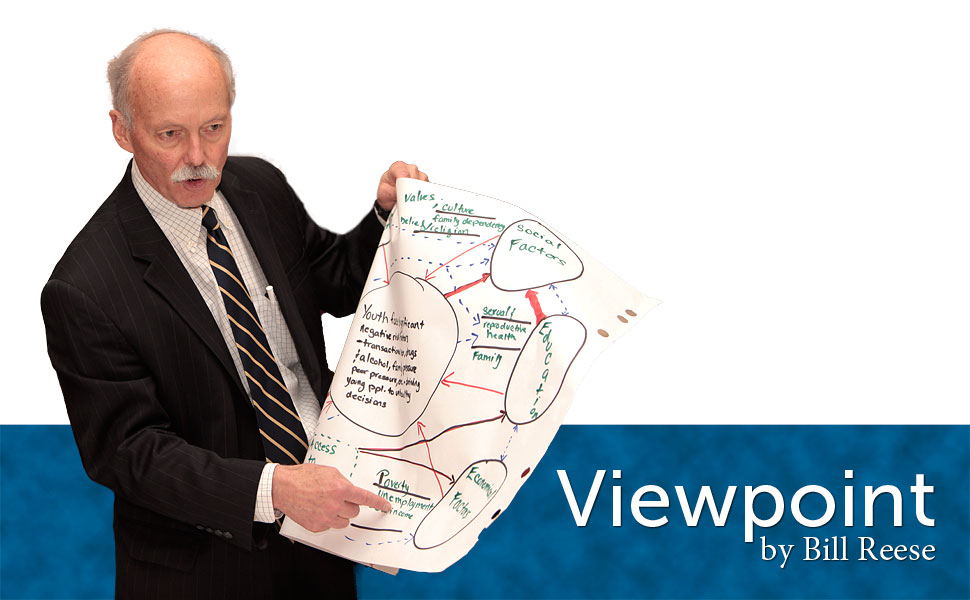 Speaking at the recent White House Summit on Global Development, President Barack Obama celebrated a long list of important advances in health, clean energy, and food security made during his two terms in office. Not surprisingly, I paid special attention to a line in the President's speech about the necessity of empowering the world's young people, "whose energy and enthusiasm and optimism," he said, "can lift up countries, no matter how tough the circumstances." But by the time he spoke, at the close of the day, I found myself wishing I had heard more discussion of how, going forward, we can ensure the world's 1.2 billion young people are equipped for economic success.
While I join the administration and Summit participants in applauding all that has been accomplished in the last seven and a half years, I believe the event was missing discussions of two key realities:
The growing role of multi-sector partnerships in promoting job training and entrepreneurship opportunities among the world's young people.
The first represents a pressing global issue, and the second offers a way for businesses, schools, governments, and civil society to come together to help solve it. In our 26 years, IYF has been proud to partner with USAID and a host of organizations and businesses to leverage resources and deepen the global understanding of scalable solutions for youth employment, with the ultimate goal of poverty eradication.
Central to that conversation is skills development. As highlighted at the United Nations on World Youth Skills Day, on July 15, there is an urgent need to do more to ensure that young people gain the skills necessary to join the labor market, start their own businesses, and build their own futures.
Youth leadership, of course, also presents a unique opportunity in global development. President Obama mentioned his administration's Young Leaders Initiative, which has brought together nearly half a million young innovators from Africa, Southeast Asia, and the Americas to exchange ideas and expertise. It's a laudable effort not unlike our YouthActionNet® initiative, which has built a global network of young social entrepreneurs. Not yet 30 years old, these founders and CEOs of social enterprises are leading efforts to solve our toughest problems.
In terms of listing recent accomplishments by this administration, I would have highlighted USAID's first-ever Youth in Development Policy, published in 2012. Creating this policy brought broader attention to the importance of investing in young people, and, in USAID's words, doing it more "systematically." The policy lays out a useful framework for the development community to strengthen youth programming, integrate youth issues, and engage young people in designing and supporting the Agency's efforts in the field.
Another sign of progress? As discussed at the Summit, the development community is placing far greater emphasis on evidence-based initiatives that use metrics, accountability, and transparency to understand and deepen impact on lives and communities. In a world of limited resources and competing agendas, this emphasis on investing in "what works" has always been at the core of IYF's approach to youth development.
While we do not yet know who will occupy the White House next January, I fervently hope that we not only continue to build upon and expand the progress we've made, but that we also redouble efforts to engage and empower the world's younger generation. Believe me, if they are not successful in the workforce, if they can't find ways to support their families and revitalize their communities, if they lose hope in the future, then our best hopes for a more peaceful, stable, and equitable world will not be realized.
While much has been accomplished, there remains so much more to do. At the Summit, President Obama offered one strategy to help keep us going: "With all the grim stuff I have to deal with every day, get me in a room with some young people." I could not agree more. When I visit our programs around the world, I can't wait to talk with the young people who have overcome tremendous odds to build a new future for themselves and their communities. At each meeting of our board of directors, I sit across from two young leaders, women's empowerment advocate Khalida Brohi and champion for access to quality education in Africa Peggy Mativo. Their insights contribute mightily to our strategic discussions and governance decisions. In IYF's office in Baltimore, I'm surrounded by a young, smart, and passionate staff dedicated to empowering young people in every corner of the globe. I feel hopeful every time I walk into that space.
Editor's note: Peggy Mativo's name has changed to Peggy Ochola.