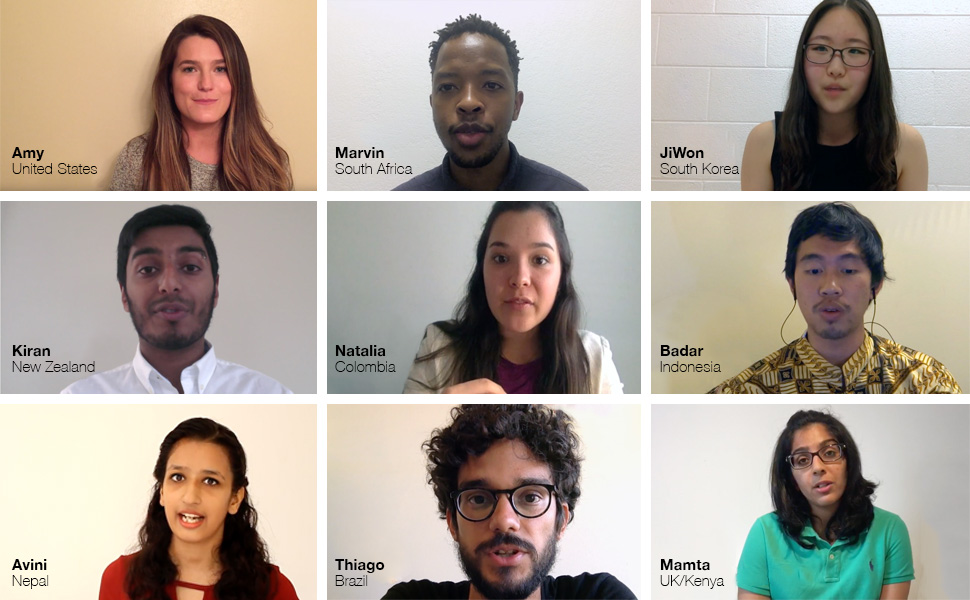 Millennials remain a mystery to other generations and many employers, despite the fact that, in many countries—including the United States—we are already the dominant age group in the labor market. Understanding this cohort becomes critical for doing business: in order to remain competitive, companies need strategies to attract, retain, and connect with millennials. Which raises the question, what do these young people want at work?
International Youth Foundation recently partnered with YouGov, an online polling firm, to survey thousands of youth ages 15 to 24 in 30 countries to understand how young people think about economic opportunity as well as educational, health, and governance issues. This research continues our investment in listening to youth opinions and priorities and driving development that advances global goals while reflecting their needs and desires. We found that, when it comes to millennials on the job, the answer is just to be treated with trust and respect.
The survey included questions asking respondents to rank how job aspects such as the ability to work independently or manage a team appeal to them, as well as what factors, such as salary or a flexible schedule, would influence their choice to go into a sector or profession.  Interestingly, motivators often associated with millennials, such as being able to work towards a mission and having a say in decisions, were not as important to the respondents of this survey. Only 27 percent and 36 percent, respectively, identified each factor as a priority in a job or career.
When asked what they consider the three most important characteristics in a supervisor, youth all over the world resoundingly identified the following priorities:
Helps me learn and grow in my career (48 percent)
Treats me with courtesy and respect (43 percent)
Trusts me (40 percent)
As an older millennial, I am connected with my peers across the world in that I identify with these desires. In fact, the results show no significant differences by age, sex, income, or geography, meaning they are amazingly consistent across varying cultures. To get more personal reactions to this finding, we engaged International Connector, a member of a growing field of millennial consulting firms, to crowdsource video testimonials from youth in their network. Watch the final product, Millennial Views on Jobs and the Economy, online.
Youth who shared their opinions in the video make it clear that respectful treatment and the opportunities for youth to succeed benefits employers as well as young people. "Trust makes us feel a sense of responsibility, which further drives our goals and gives back to the workplace," says JiWon from South Korea.  Another young woman, Mamta, adds, "Feeling comfortable allows us to achieve the maximum output as well as efficiency for the organization."
The full results from the youth perceptions research will be published in an upcoming report and included in the second iteration of the Global Youth Wellbeing Index, to be published in 2017. We have also hosted a series of events at our partner for the Index, the Center for Strategic and International Studies, to highlight what millennials see, feel, and wish for. Hilton has provided funding for all of this research.
If you are interested in seeing more of the results from the global survey for a particular country, region, or industry, please email me at l.henneman@iyfnet.org.
Lara Henneman is Manager, Corporate Programs.