What It Means to Put Girls First So They Can Live Their Rights
Read All Posts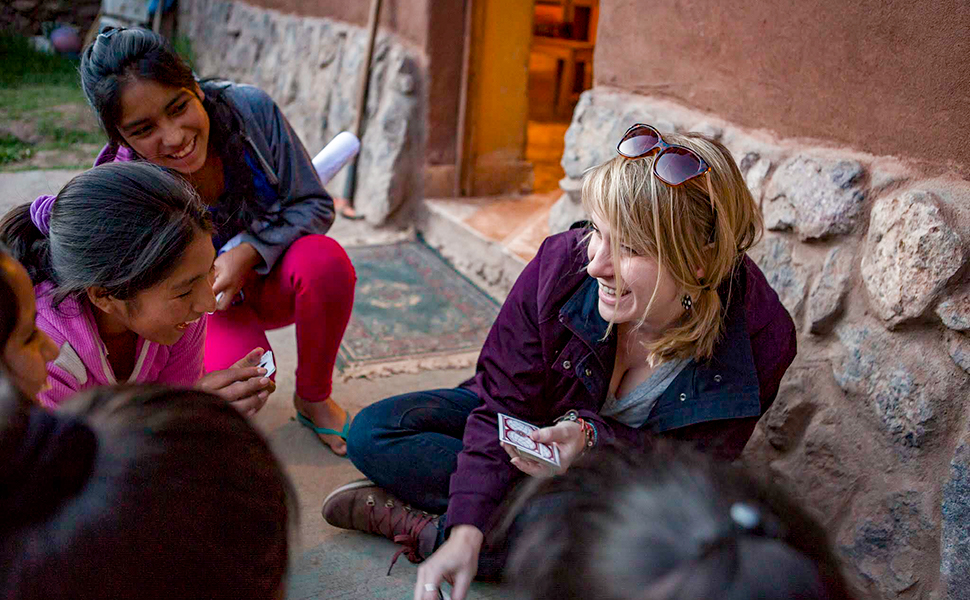 Christen Brandt, Co-Founder and Chief Programs Officer at She's the First and 2014 YouthActionNet® Fellow, recently stopped by the IYF offices in Baltimore. As International Youth Day draws near, she shares her thoughts on the rights of girls, how to advance social change, and how to transform education systems to make them more inclusive and responsive.
Why is your organization called She's the First?
The initial idea was that the girls we're reaching would be the first to graduate from high school, go to college, get her dream job, whatever her goals might be. Now, it's shifted—it's come to reflect the fact that for too long, girls have come last in the hierarchy of who gets attention and whose needs are addressed. That needs to change. She's the First embodies our hope that girls everywhere get to decide their own futures and our belief that it's time to put girls first.
What vision guides She's the First, and what approach do you take to your work?
We collaborate, on an equal playing field, with local partners around the globe to work for the rights of girls. As a global coalition, we work on everything from providing flexible funding, to crafting and creating modules for training, to global advocacy initiatives. Our vision is that every girl, everywhere, can choose her own future and experience her own agency and rights.
What is the difference between having rights or agency and "experiencing" them?
Being a person means you have rights and agency—they're inherent. But different contexts and environments prohibit some people from experiencing and exercising their agency and rights to the full extent, or at all. The idea of a girl experiencing her rights means not only does she have them, but she also gets to live them. That's why working with local partners and engaging in local advocacy is so important. The context in which a girl lives is integral to her ability to experience her rights and agency.
The theme of International Youth Day is "transforming education." What does this look like for girls?
We need a more responsive education system that incorporates students' identities into the educational process—and not only in schools, but also in training programs and other learning spaces. If we were to do that, you would see a lot of girl-centered—and human-centered—designs spring up to ensure the experiences of girls and other young people are at the center of the educational experience. Rather than expecting students to fit into a strict structure, we need an education system that connects back to their real lives and experiences, one that fits and is responsive to their needs.
How can and should girls contribute to changing the world?
There's a widespread idea in the girl space about girls being the solution to global problems—we say to girls, "We'll invest in you so you can change the world." That's placing a large burden on a single girl! Changing the system is more than any one person can take on alone. Having said that, girls will play an important role. Contributing will take different forms for different people. Some will be on the activist circuit, marching and pushing for change. Some will take leadership positions at nonprofits and corporations to help create cultures of respect and egalitarianism. Others will contribute through friend groups and dinner party conversations. There are many ways to create change in the world, and I want each girl to find her own piece of the puzzle, her own journey to create the future we're building together.
Learn more at shesthefirst.org. 
Photo courtesy Christen Brandt