Want to Make an Impact? Support These Community-Based Organizations That Serve Black Youth
Read All Posts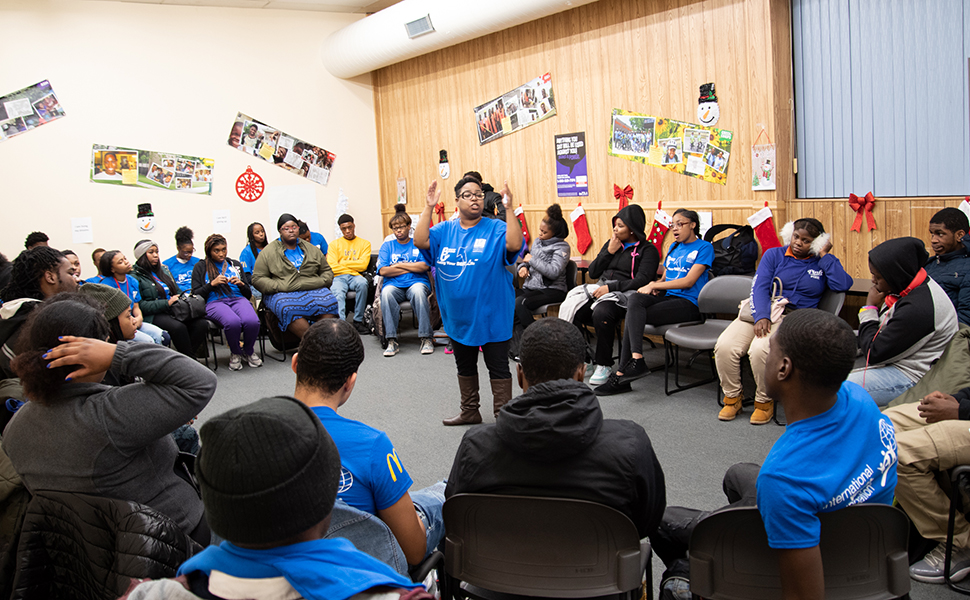 Across the United States, and the world, people from all walks of life are raising their collective voice to support Black lives and to demand racial equality and social justice. Not surprisingly, young people are at the forefront of this movement for change.
There are many valuable ways to contribute to the cause and create an impact. Show solidarity by joining marches and protests. Educate yourself culturally, historically, and politically—especially if you are white—to understand the perspectives of marginalized people. Vote for local and national political candidates whose platforms are founded on values of inclusion and equality. If you are able, donate to organizations that support young people of color—especially Black youth. 
For 30 years, IYF has relied on close partnerships with local, grassroots organizations to serve young people around the world. Donations are particularly important for these smaller, community-based organizations (CBOs). Below are the remarkable CBOs with whom we've worked as part of our Youth Opportunity initiative. In the past two years, this initiative—and these organizations—have served thousands of young people, 62 percent of whom are Black. Support them financially if you can.
Chicago
After School Matters "provides teens with opportunities to discover their potential and find their future."
Alternative Schools Network "envisions a global community where every individual has access to equal educational and employment opportunities."
Aspira Chicago works so "all youth have a seamless educational experience and are poised to make a difference anywhere in the world."
Boys and Girls Clubs of Chicago "enables all young people, especially those who need us most, to reach their full potential as productive, caring, responsible citizens."
BUILD "engages at-risk youth in schools and on the streets to help them realize their potential and contribute to our communities." 
Central States SER "promotes economic self-sufficiency and upward mobility for low-income community residents through education and employment."
Phalanx Family Services "assists economically disadvantaged at-risk youth and families in the pursuit of self-sufficiency."
Skills for Chicagoland's Future "meets employers' talent needs to create economic opportunity for the unemployed and underemployed."
Washington, D.C. and surrounding areas
4-H University of Maryland Extension "provides a supportive and inclusive setting for all youth to reach their fullest potential in a diverse society." 
Latin American Youth Center "believes in a future where all youth pursue their dreams, reach their goals, and acquire the skills and self-confidence to live a life of purpose, connection, contribution, and joy."
LAYC Career Academy "envisions a future in which all youth have a successful pathway to college and careers with opportunities for advancement and become engaged members of the community."
The Next Step Public Charter Schools "envisions a world in which all youth receive an excellent education and the support they need to realize their full potential as human beings and contributing members of society."
Sasha Bruce Youthworks "improves the lives of runaway, homeless, abused, and neglected at-risk youth and their families."
Should you wish to support Black lives, communities of color, and the movement for racial equality by donating, we encourage you to keep these amazing organizations in mind.