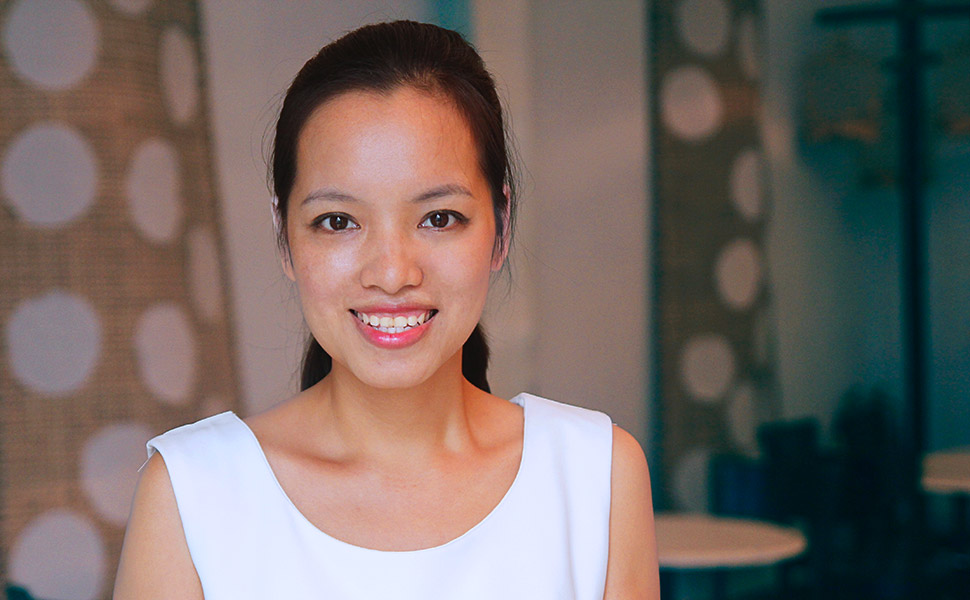 They are wise beyond their years.
On October 1, IYF, in collaboration with CSIS and Hilton Worldwide, hosted more than 80 young Vietnamese people and youth serving organizations to discuss future opportunities in Vietnam.
Four young people representing volunteerism, hospitality, and tourism in Vietnam grounded our conversation around the Youth Wellbeing Index Vietnam case study in the realities—good and bad—that youth face in the rapidly changing country.
The good: Vietnam has managed to achieve consistently high economic growth over the last five years. The bad: One-third of Vietnamese youth do not continue into secondary education and won't have the skills to get new jobs in this burgeoning economy.
Ha Lam Thi Thuy, Founder of the Triip.me business that matches tourists with local guides, and Phuc Do Thi, Founder of the volunteer organization SJ—both IYF YouthActionNet® fellows—shared their insights for would-be social entrepreneurs.
"It's not all about you," said Ha Lam, an energetic mother of three. "You don't create an enterprise all by yourself. It's important to work with others, incorporate their ideas, and have a team." She created Triip.me with her husband and two of their close friends. Their skills were each complimentary and key to launching the enterprise.
Phuc, now an experienced non-profit leader, added, "Patience is very important. Sometimes things move quickly and well, and other times not so well. You just need to persevere and have patience."
Two wonderful young men also joined the youth panel. Hai and Viet both had graduated from a local organization's six-month hospitality program and are now gainfully employed.
Hai, who left home at 14 to escape poverty, has moved up the ladder quickly, and now manages a high-end restaurant in Hanoi's old district. His advice for young people that want to be part of Vietnam's burgeoning tourist economy: "Work hard, be good to the people around you, and model the behavior you would like to see in the employees that you manage." Excellent career advice for anyone!
Viet came from extremely difficult circumstances in rural Vietnam to earn money for his family in Hanoi. He was lucky to find Reach, the local group that trains young people for a variety of occupations, and he is now part of the Hilton housekeeping team in Hanoi. The panel was Viet's first time speaking in public, but he offered sage advice despite his nerves. "Never give up," he said. "Even when things seem bad, there can be good possibilities in your future. Keep on moving."
I am always impressed by the insights of young people wherever and whenever I have the chance to meet with them. But these four young Vietnamese professionals inspired me (and the whole audience) far beyond our expectations. Their insights about work, life, and family applied to all of us in the room. Though so young, their wisdom has been hard won. Each of them has climbed over numerous obstacles on their way to a better life.