The Value of Sport for Development on Display at the World Cup
Read All Posts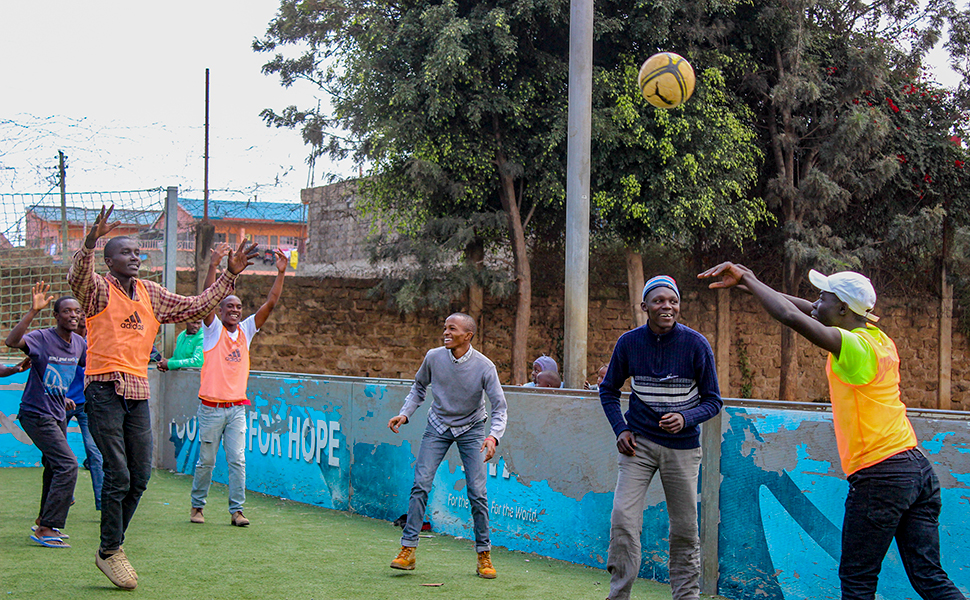 Watching the 2018 World Cup was an enjoyable, unpredictable month-long experience. Whether you're rooting for your country of birth, mourning your home country, or unabashedly supporting a nation where you have no logical allegiance, the World Cup brings people together to watch the most talented players on the biggest stage. At the International Youth Foundation, we believe in the power of sport to not only bring people together, but to serve as a vehicle for teaching essential skills necessary for success on the field, and off.
IYF's Sport for Development (S4D) initiatives—such as SKYE and Dzima!—leverage our proven life skills curriculum, Passport to Success® (PTS), by modifying 10 classroom lessons for use on the field. Unlike many S4D programs—which focus primarily on skills for use on the field—IYF's S4D initiatives use sports to help young women and men develop work-relevant life skills that will help them thrive on the job.
Here are four essential life skills we cultivate using Passport to Success that were also on display during the World Cup.
France won the 2018 World Cup, but in the past the team has fallen victim to internal discord among players, an inability to bounce back, and a host of other challenges. This year, victory was due in part to skills like resilience, confidence, teamwork, and creativity. These skills served the French team well on the field, and should they ever hang up the cleats for more traditional jobs, the same life skills will serve them equally well.
Learn more about IYF's approach to Sport for Development (S4D) programming.