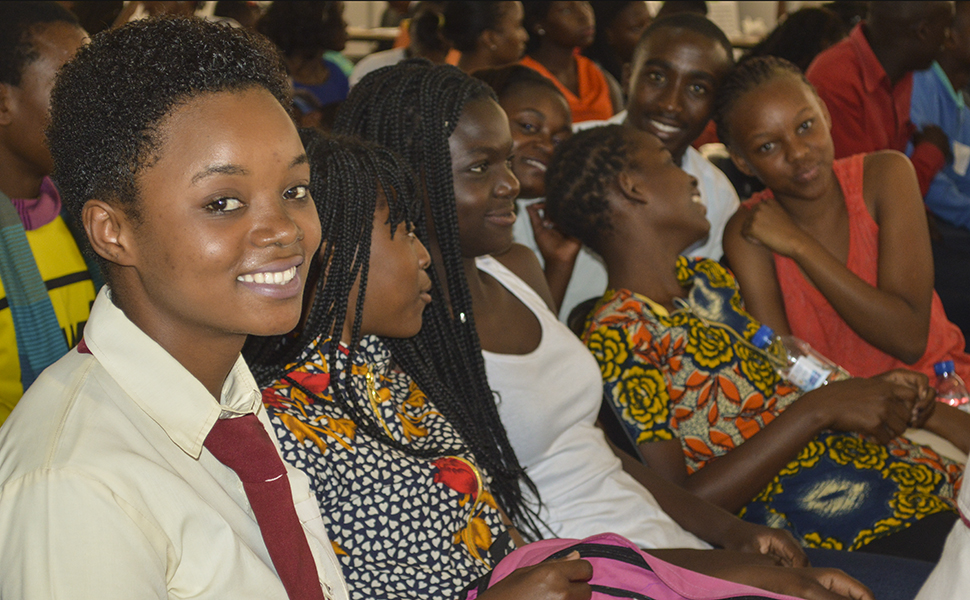 From Senegal to South Africa, the growing youth population has the potential to be a great economic boon for the continent, but major issues persist. On May 25, Africa Day, the African Ambassador's Group and the Wilson Center's Africa Program hosted the panel discussion Harnessing the Demographic Dividend Through Investments in Youth to review challenges and opportunities.
To discuss the youth bulge in Africa and how to overcome obstacles, Dr. Monde Muyangwa, Director of the Africa Program and panel moderator, introduced a distinguished panel of youth development experts including ambassadors, U.S. Department of State, and IYF. Individually, the panelists touched on different topics — from education to employment, from technology to gender equality — but soon a common message emerged: African youth are not being adequately prepared for the future that awaits them. 
"African youth are being prepared for the Africa that was, not the Africa that we want to become," Dr. Muyangwa commented.
Panelist Hassana Alidou, Ambassador of Niger, agreed. "Our youth give us a reason to be hopeful about the future," she said, "but they lack the skills demanded by a new kind of labor market." 
Audience members listened, scribbled notes, and asked questions as the conversation continued. Soon, a consensus was reached: preparing African youth for the 21st century will require re-imagining and re-framing what it means to learn. In the 21st century, learning can no longer be the mere acquisition of literacy, numeracy, or technical skills, and it can no longer end with the completion of school, even college.
Rather, learning must become a lifelong endeavor that includes elements such as the those proposed by panelists:
For all this to occur, panelist Ammon Mutembwa, Ambassador of Zimbabwe, advised that a concerted effort is required by actors including African governments, international leaders, members of African civil society as well as African diaspora, private sector corporations, and youth development organizations like IYF. Together, we must identify those parts of the status quo that are not working, and invest in and implement policies, programs, and initiatives to bring a lasting change. 
Events like this panel discussion are brief but important parts of the process, because they facilitate conversations, reveal connections, and remind us that solving the world's biggest problems cannot be done alone. 
With strong, multi-stakeholder partnerships in place for support and diverse lifelong learning opportunities, the youth of Africa can reach their potential. The return on investment will be great.
Matthew Hobson is IYF's Web Writer.