This Training Has Prepared Youth in China for Work & Life
Read All Posts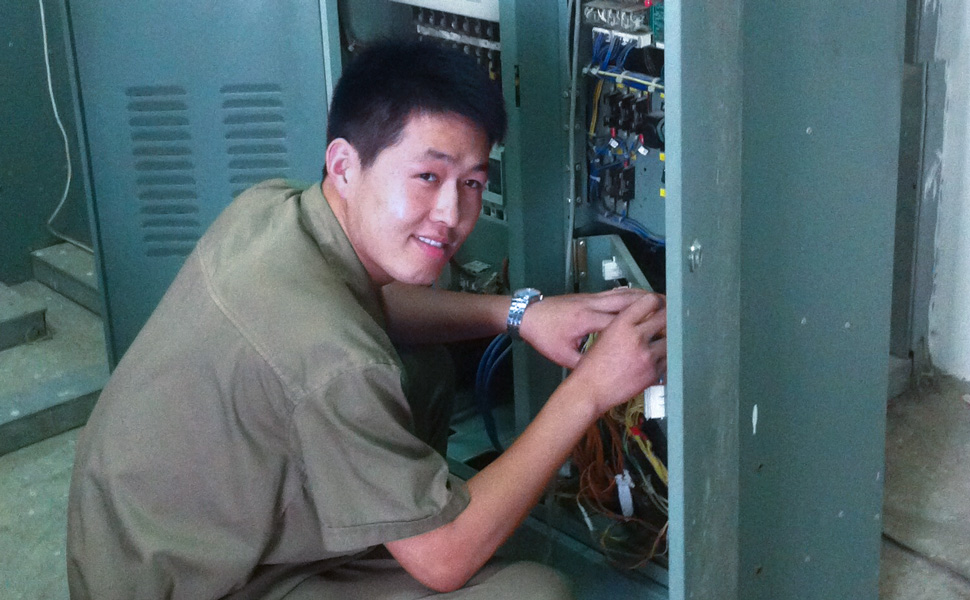 Sheng was born and raised in a rural area of China's Henan province until the age of 16, when both of his biological parents passed away. His stepfather assumed legal guardianship and struggled with cyclical unemployment throughout the young man's teen years. Like millions of children living in China's migrant households, Sheng's stepfather was forced to leave the countryside and travel to an urban center to seek seasonal job opportunities for little payment. In order to supplement his stepfather's unreliable income, Sheng skipped high school classes to find work.
Fortunately, one of Sheng's school teachers had learned of a vocational training school in Zhengzhou that would provide him with free technical training. Sheng immediately applied and was accepted into the BN Vocational School (BNVS), where he enrolled in the EquipYouth training initiative.
The two-year training program at BNVS consisted of technical training in electrical and mechanical maintenance, life skills training based on IYF's signature Passport to Success® curriculum, and a paid internship. While the transition to a new city can be difficult for young migrant workers, Sheng adjusted well. "After one year of training at BNVS, I became more confident and outgoing." he said. "I learned how to communicate effectively and get along with others."
The skills he gained through EquipYouth, combined with the job placement support BNVS provided, were also critical in allowing Sheng to secure a decent job with a property management company in Zhenghzou. For the first time in his life, Sheng was able to afford a television set and mobile phone, which he purchased as gifts for his stepfather. The young man's renewed confidence in his skills and positive outlook for the future has inspired new goals of starting his own business in property management.  
"Through the technical and life skills my teachers taught us, now I have a steady income at a company where the leaders are kind to me," said Sheng.