From Struggling Student to Social Entrepreneur: One Young Leader's Story
Read All Posts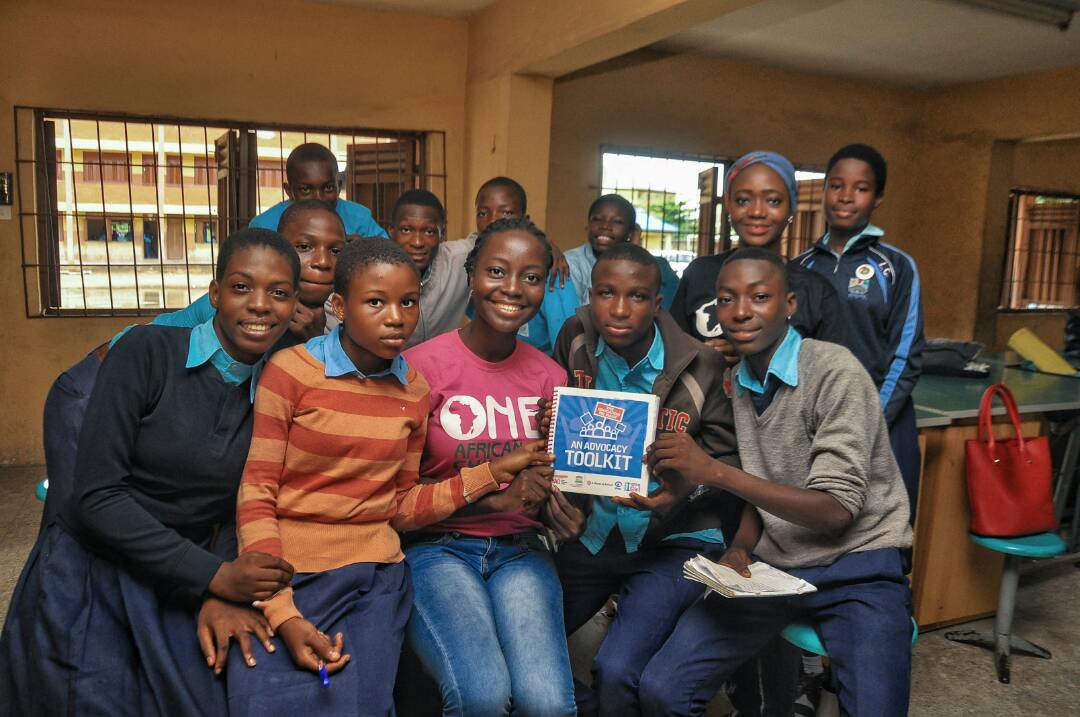 Victoria Ibiwoye, 25, is the founder of One African Child, a nonprofit organization focused on equipping young people with skills too-often missing from traditional education and building the capacities of teachers to play a role in transforming education. According to Ibiwoye, at the heart of One African Child is the belief that "Everyone is special in beautiful ways. We need to see differences as a strength, not a weakness." A Mandela Washington Fellow and 2019 recipient of the Princess Diana Award, Ibiwoye shares her personal story and insights.
What experiences have shaped your journey as a social entrepreneur?
Growing up, I faced many challenges in school—I struggled to learn. Later in life, I found out I was dyslexic, but as a child I didn't know what the issue was. Even though I went to a private school, better than the average school in Nigeria, the traditional education system didn't create alternative pathways to learning. So, on my own, I had to figure out other ways to learn—for example, I started drawing pictures when I studied, and then imagined what I'd drawn when it came time to answer questions on an exam. It was a struggle, something I had to do on my own, but eventually I moved from being the worst student in elementary school to the best student in high school simply because I didn't give up on myself.
When, and why, did you decide to start One African Child?
I started One African Child in 2013 because I saw the need to invest in education so every child can have a place to explore their innate potential. Our projects are different in each country—in Benin, for example, they are currently running a literacy project; in Kenya, we are working with at-risk street children to equip them with leadership skills; and in Nigeria, the focus is on equipping young people to have a global perspective. What unifies our work is the belief that there's a disconnection between the educational systems in our countries, and the skills that young people need to become creators, entrepreneurs, and global citizens. Through education, we can address many complex challenges and create a society where everyone, regardless of race, gender, or social status can thrive.
How has the organization evolved since 2013?
In the beginning, we knew we wanted to make an impact in the area of education, but our vision was blurry. At first, we did a lot of one-off projects, but now we take a more sustainable approach. We work with the same schools for a longer term, and this lets us see and measure impact. Also, we realized that as a single organization, with limited resources, we can't achieve the kind of impact we want by only directly working with children. In 2017, we decided to double our efforts by also training teachers. So far, we've built the capacity of over 400 teachers, with the goal of multiplying our outreach to the students.
Where do you hope to see One African Child in five years?
In five years, my dream is that we will have established a physical center for creative learning and innovation in Nigeria. We hope to create a community where children with all kinds of abilities can feel at home to explore different talents, generate ideas, and share their experiences with the world. What we do now is also showing that our approach—making learning creative, fun, and inclusive—works. I hope we can help governments understand the importance of investing in this approach so we can collaborate with them to transform education.
Any final thoughts for young people around the world?
I encourage young people to express their interests, voices, and ideas in relevant ways to achieve the change we want to see in the world. Let us continue to be active agents of change—not mere bystanders.