Self-Discovery and Skill Development for Success in Life and Work
Read All Posts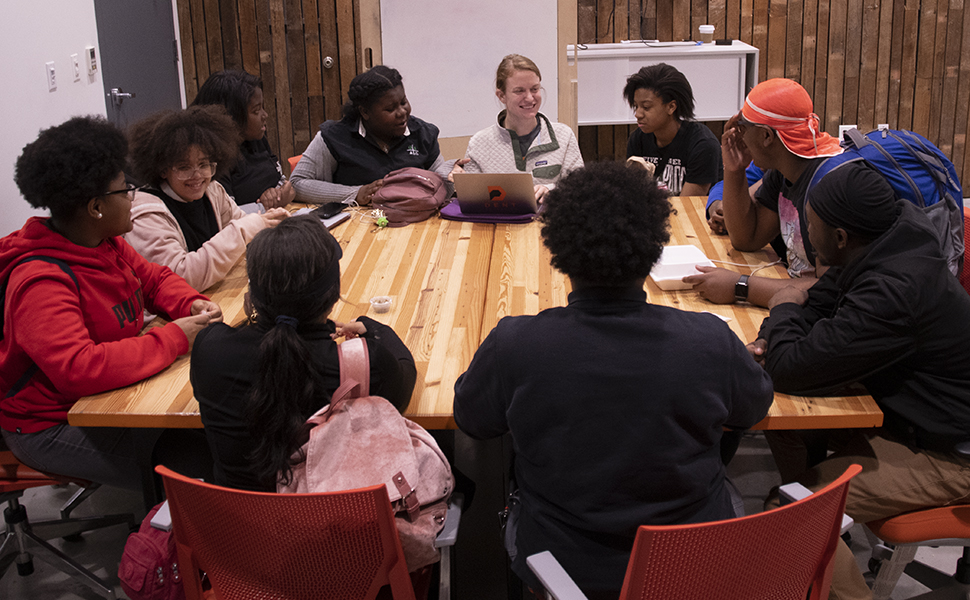 "We're bringing the research and resources of the land grant university system to the citizens of Maryland," says Alexander Chan, 4-H Youth Development Educator, about the work being done by the University of Maryland Extension (UME). For over 100 years, UME has been the outreach arm of the University of Maryland, providing communities across the state with non-formal education opportunities in diverse areas such as agriculture, family and consumer sciences, environment and natural resources, and youth development.
When the Youth Opportunity initiative expanded to include Prince George's County, Maryland, UME joined force with IYF and McDonald's to equip young people in the community with valuable life skills and work readiness training. As Chan explains, "We saw the Youth Opportunity initiative as a way to enrich our programming and to affirm to our communities that our youth development programs are comprehensive." Below, Chan answers a few questions about the work he does, the importance of life skills for success, and the satisfaction of helping young people on their journeys of self-discovery.
What inspires you most about the youth programming work you do at UME?
Being able to witness the career and identity exploration process. With 4-H, for example, we offer a wide variety of programming, so a young person can explore almost any kind of interest. It's a significant experience for them, figuring out who they are. Coming from a social science background, I enjoy observing this identify development—and not just observing it, but also helping the young people we serve to become responsible and caring citizens.
In your experience, why is it important for young people to develop life skills?
From the 4-H perspective, we're all about equipping youth with life skills. There are a lot of services that can help someone learn to write a resume, practice for an interview, or even find a job. But, there's a gap in terms of services and programs that equip someone to know what do on the job—for example, what to do if you have a disagreement with a coworker, or if there's an angry customer asking for a refund. Life skills like these are beneficial in the workplace, but they are not typically part of a curriculum at school. Unless young people are seeking it out on their own, they likely aren't learning these skills in school.
As a Youth Opportunity initiative partner, you use the Passport to Success (PTS) life skills curriculum. How is that working out—for you as a trainer and also for your students?
It's helpful that someone has thought to come up with a curriculum that deals with workplace success. I didn't know about Passport to Success before being part of the Youth Opportunity initiative, but it's made our programming stronger.
We just finished up with [Passport to Success] training at two high schools, and I asked the youth who participated what lessons they thought were the most helpful. Many of them said it was a lesson about dealing with criticism. For example, one young man told me: "I wish I had learned this earlier—I lost a job once because I got mad at my boss." I thought this was great—not that he lost a job, but that he is realizing the importance of life skills and learning how to apply them to situations in his life. He's moving forward, and in the future, he will be more mindful about how he conducts himself on the job.
Learn more about the Youth Opportunity pre-employment initiative and the partnership between IYF and McDonald's.