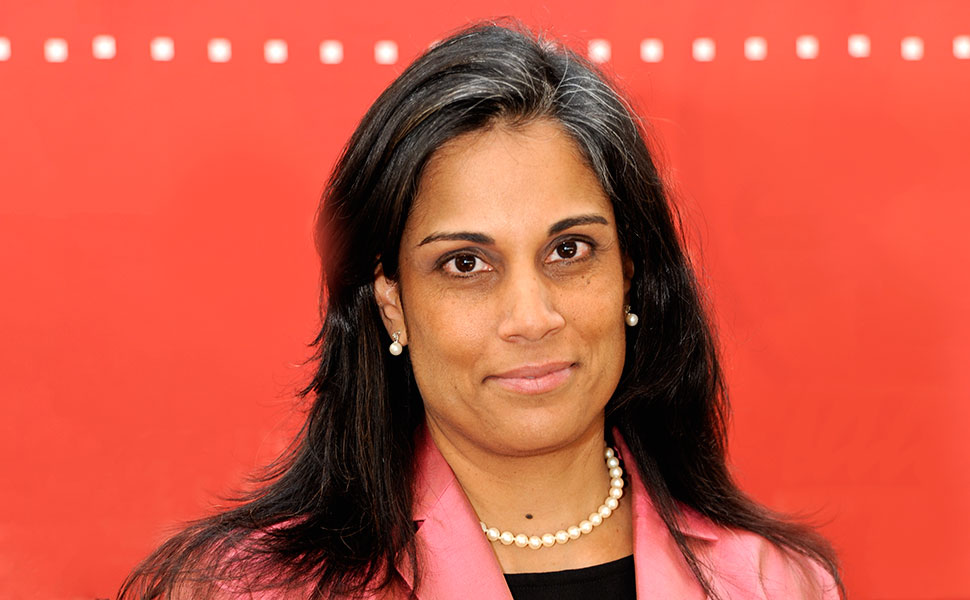 The International Youth Foundation (IYF) and the Center for Strategic and International Studies (CSIS) are pleased to announce the appointment of Ritu Sharma, a leading global women's rights and antipoverty advocate, as a senior visiting fellow to lead the CSIS Youth, Prosperity, and Security Initiative, a unique partnership between IYF and CSIS. Ms. Sharma will be building on IYF and CSIS' joint work on the Global Youth Wellbeing Index, with the intent to expand the initiative by examining the interplay of youth, economic development, and security.
Ms. Sharma comes to IYF/CSIS from Women Thrive Worldwide, one of the leading global advocacy organizations bringing the voices of women and girls to U.S. policymakers and a major force behind the rise of donor interest in women and girls. Ms. Sharma founded Women Thrive in 1998 and led the organization as its president until December 2014. Women Thrive works with young leaders—male and female—to increase investments in gender equitable solutions to poverty, particularly in quality education.
Bill Reese, president of IYF, said, "For a quarter century, IYF has been making the case for effective and scalable investments in youth. Our partnership with CSIS has helped further those efforts by placing youth as a fundamental cross-cutting issue within the broader context of peace, prosperity, and security. By putting this spotlight on the world's young people, now reinforced by Ritu Sharma's leadership and experience, we hope to further influence how the development community and policymakers think about these issues."
Ms. Sharma's leadership was instrumental in the creation of the International Violence Against Women Act (IVAWA) and the President's Strategy to Prevent and Respond to Gender-Based Violence Globally released in August 2012. Women Thrive was the leading advocate for the establishment of the Gender Equality and Female Empowerment Policy at the US Agency for International Development (USAID), which requires the integration of meaningful gender analysis and gender-sensitive performance indicators in all USAID projects.
In June 2014, Ms. Sharma's book, Teach a Woman to Fish: Overcoming Poverty Around the Globe, was released by Palgrave Macmillan. President Jimmy Carter said about the publication: "Every citizen and lawmaker should read this book."
Says Dr. John Hamre, CSIS president and CEO, "We are very pleased that Ritu will be joining us to continue our successful partnership with IYF," said. "The growing youth population in the developing world is not merely a problem to be solved. Young people represent an enormous untapped resource within these societies. Ritu's work with CSIS will look at workforce development, civic engagement, and youth leadership, and the intersections of these issues with traditional security and development concerns."
Ms. Sharma is a principal of the Modernizing Foreign Assistance Network (MFAN) and a board member of the US Global Leadership Coalition. She holds an international baccalaureate diploma from the United World College of the Atlantic, a B.S.F.S. in international economics from Georgetown University's School of Foreign Service, and an M.P.H. from Johns Hopkins University.
Photo: Women Thrive Worldwide