(Re)Connecting Youth Learning Exchange Yields Valuable Insight
Read All Posts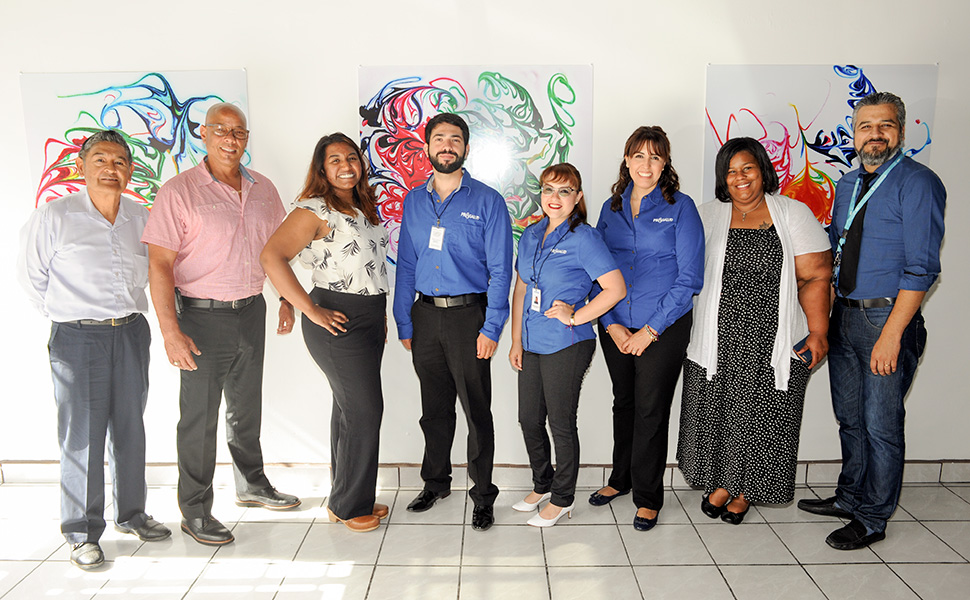 (Re)Connecting Youth: Exchanging Global Lessons—an IYF initiative supported by the Robert Wood Johnson Foundation—recently launched its website. An article on the site, Seeing is Believing: A Baltimore Team Explores Opportunity Youth Solutions in Mexico, paints a vivid picture of an inaugural learning exchange during which members from three youth-focused Baltimore City agencies visited Tijuana, Mexico, to meet and learn from members of Fronteras Unidas Pro Salud, an organization in Mexico with a long, successful history of helping opportunity youth live healthy, productive lives.
Worldwide, there are approximately 400 million opportunity youth—a name which refers to young people not in school or work—and in the United States the number of young women and men age 16-to-24-years-old in this category exceeds 4.9 million. In Baltimore City alone, one in five young people fall into the opportunity youth category. As "Seeing is Believing" notes, three main takeaways emerged from the visit.
The young people that Pro Salud works with in Tijuana, Mexico, face many of the same challenges that young people face in Baltimore. In both places, far too many youth feel disconnected from the world that's going on around them—including education, employment, civic engagement—which can negatively affect all aspects of their lives. Around the globe, opportunity youth possess enthusiasm that, if harnessed, can contribute to society in meaningful ways. All they need is the opportunity to reach their potential.
Cross-cultural collaboration is not only possible, it's critical. Despite differences in language and culture, youth development practitioners and policy makers around the world share much in common, not the least of which is that they want to help their young people succeed. As described in "Seeing is Believing," the engagement between members of Pro Salud and peers from Baltimore provides a model for cooperation and a testimony to the power of sharing knowledge.
Young people are part of the solution, not part of the problem. They possess tremendous enthusiasm and ideas for how to create a bright future for themselves, their communities, and the world. for the future. During the learning exchange, young people demonstrated this time and time again.
One of the principle findings of IYF's 2017 Global Youth Wellbeing Index is that young people are overwhelmingly optimistic about the future; however, the world has work to do to align itself with this optimism. Learning exchanges like the ones facilitated by (Re)Connecting Youth are an important part of ensuring that this progress happens.
To learn more about this and other exchanges, visit the (Re)Connecting Youth website, www.iyfreconnectingyouth.org.