Peggy Mativo, Education Innovator, Elected to IYF Board
Read All Posts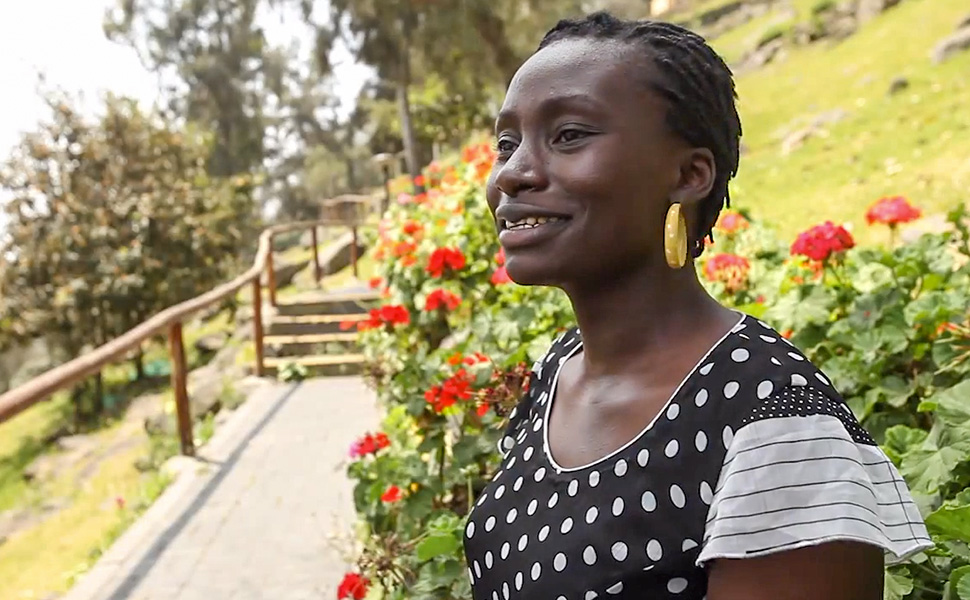 At the age of 24, Peggy Mativo pioneered an innovative and low-cost approach to addressing Kenya's teacher shortage. Her solution? Train high school graduates as volunteer teaching assistants who not only mentor their elementary school peers but gain valuable work experience. Today, Promoting Access to Community Education (PACE), the organization Peggy founded in 2013, has expanded its work to 15 public schools in three regions of the country, resulting in increased academic performance among students.
"I dream of an Africa where all young people have a quality education," affirms Peggy, who was elected to IYF's Board of Directors in December as one of two designated youth members. The other, Khalida Brohi, joined the board in early 2015 and is Founder and Executive Director of Sughar, a woman's empowerment organization in Pakistan.
Peggy comes to IYF with first-hand knowledge of its work. In 2014, she was selected as a Laureate Global Fellow through IYF's YouthActionNet® initiative which, to date, has provided more than 1,330 young social entrepreneurs in 90 countries with advanced leadership training, coaching, advocacy, and networking opportunities.
"With her passion for education and proven leadership skills, we couldn't be more pleased to welcome Peggy to the board," said IYF President and CEO Bill Reese. "Peggy's training of young volunteers to meet a critical need in Kenya offers a great recipe for success. Her knowledge of the challenges and opportunities facing Africa's youth will be extremely valuable as IYF deepens and expands its work on the continent."
Peggy received a Bachelor's degree in Chemistry, with honors, from Harvard University in 2014, where she served as Treasurer of the Harvard African Students' Association. She is distinguished with many awards, including: Kenya's Top 40 Under 40 Women (Business Daily, 2015), Entrepreneur of the Year (Spark International, 2014), Outstanding Leadership Award (Harvard Black Students Association, 2014), Pamela Mboya Award for Excellence (Zawadi Africa Education Fund, 2014), and Giving Back Award (Zawadi Africa Education Fund, 2013).
Peggy's experience in developing PACE into a highly impactful educational initiative has resulted in numerous speaking engagements and media appearances. In 2013, her participation in the Clinton Global Initiative annual meeting was broadcast on CNN. In 2015, she presented PACE's work at a CGI University event in Miami, co-hosted by Laureate International Universities.
Watch as Peggy describes PACE's innovative approach in this YouthActionNet video profile and webinar, "Solving African's Teacher Shortage: The Youth-led Answer."
Editor's note: Peggy Mativo's name has changed to Peggy Ochola.