New Video Series Profiles Youth Taking the Lead on SDGs
Read All Posts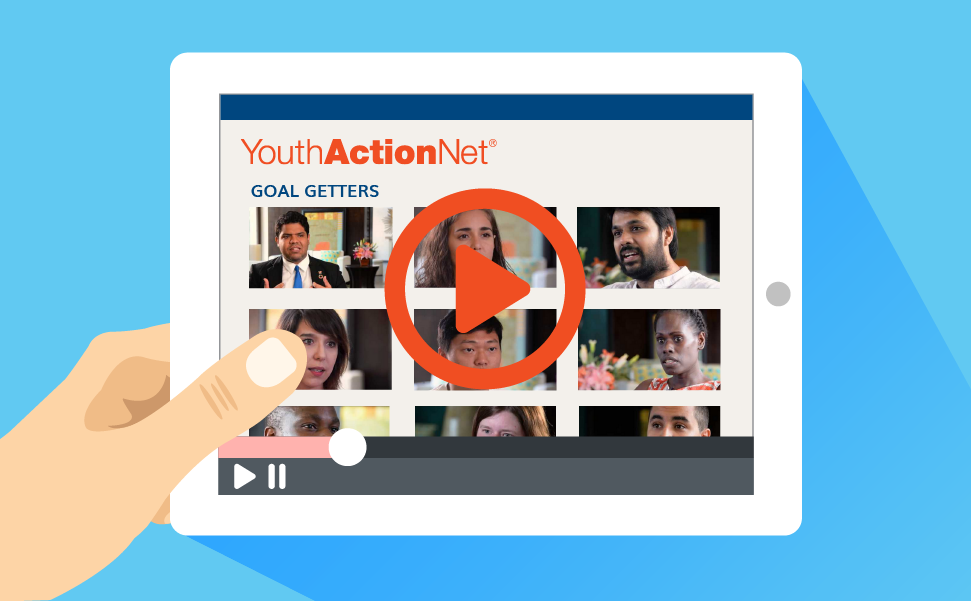 "I believe peace is a big part of every Sustainable Development Goal," reasons Chris Mukasa, a young social innovator in Kenya. "Without peace, you can't do anything else." Chris is one of a dozen change-makers profiled in the new YouthActionNet® Goal Getters video series, which explores how youth are taking the lead in addressing the UN Sustainable Development Goals (SDGs).
Young people like him prove that effective solutions can be built from the bottom up, developed in and with the communities who stand to benefit most, and led by the individuals who will live with them the longest. Though the focus of these 2016 Laureate Global Fellows is local, they've made measurable progress towards achieving these colossal global goals in sustainable, replicable ways.
Meet some of these young leaders through the video series:
These video profiles make it clear that achieving the SDGs will require a multigenerational alliance. The young change-makers are hopeful yet pragmatic, urging viewers that everyone has a role to play and the time to act is now.
"The environmental discourse over the past three to four decades has been about making the world a better place for future generations" says Irene Hofmeijer, founder of Peruvian venture Life Out of Plastic (L.O.O.P.), in Protecting Marine Ecosystems in Peru. "We need to focus on our generation. If we start taking action for future generations, it's going to be too late."
Watch the full Goal Getters video series on the YouthActionNet website.
Lisa Jones is Program Manager, YouthActionNet.