New S4YE Report Highlights Innovative Youth Employment Projects
Read All Posts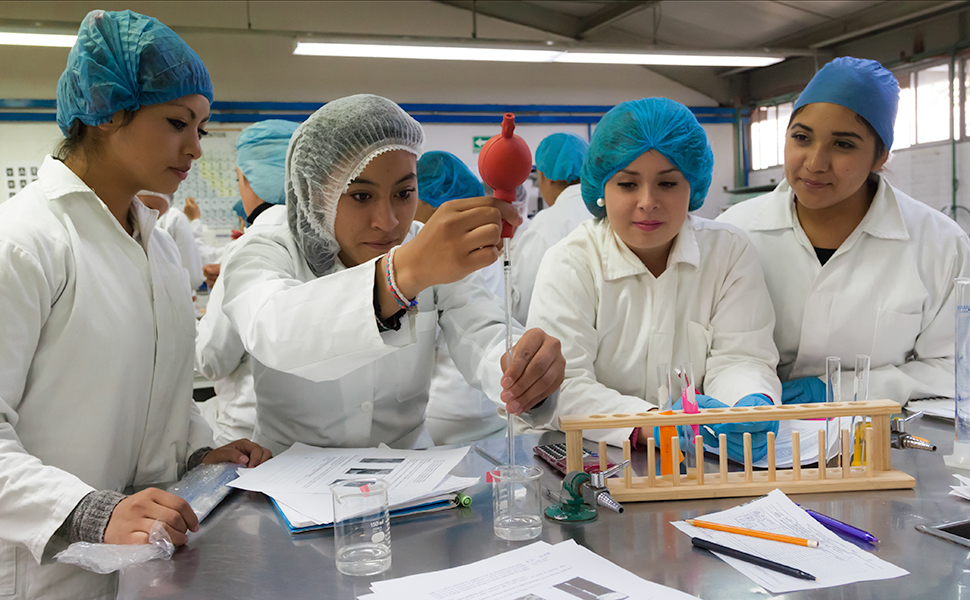 This month, Solutions for Youth Employment (S4YE) released New and Promising Approaches in Youth Employment Programs, an analysis of findings from the coalition's Impact Portfolio (IP). The IP is a collection of 19 innovative youth employment initiatives that serve as a "learning laboratory" and model from which other youth development practitioners can glean insights.
The report features two IYF initiatives: Via: Pathways to Work, in partnership with the Mastercard Foundation, and New Employment Opportunities (NEO), a multi-stakeholder alliance led with the Inter-American Development Bank (IDB) through its Multilateral Investment Fund (MIF). Drawing on all 19 projects, the S4YE report highlights the following three takeaways related to innovations in programming, behavioral changes, and systems reform:
Life skills for work readiness: In addition to learning industry-specific technical skills, it's increasingly important in today's competitive job market for young people to learn skills such as teamwork, conflict management, critical thinking, and creative problem solving. The best life skills programs—like Passport to Success

®

(PTS), which is used as part of Via—meet youth where they are, providing student-centered, interactive lessons relevant to real needs and interests. Another program the S4YE report highlights is Educate! Rwanda, which uses a life skills platform called Skills Labs. Like PTS, Skills Labs incorporates hands-on learning activities, role playing, and other experiential pedagogical practices to help young people develop transferable, timeless life skills which are applicable to any job a young person may have now or in the future.
Capacity strengthening: More than half of the initiatives included in the IP not only help equip young people with the skills, training, and opportunities they need to secure decent employment, but also increase the capacity of local organizations. As the S4YE report notes, there are different ways of doing this work. For example, NEO and Via assist academic institutions to design curricular programming around real labor market needs. In addition, Via—and other initiatives—strengthen capacity by helping training and employment centers to create more and better youth employment services like internship programs, career counseling, and job placement. The IP explains how the World Bank's Kenya Youth Employment & Opportunities Project (KYEOP) works with the country's Ministry of Youth to develop policies directly affecting young men and women. Strengthening capacity allows partner organizations to continue their youth development efforts far beyond the life of any single program.
Changing minds and systems: Another part of capacity strengthening involves providing incentives that encourage partner organizations to change systemic practices that do not benefit—or create roadblocks for—young people. In Latin America and the Caribbean, the NEO multi-stakeholder alliance engages government, the private sector, and civil society to create an ecosystem that better prepares young people for opportunities as they transition from school to employment. With a similarly ecosystem-based approach, Via in Tanzania and Mozambique works with technical and vocational education and training (TVET) institutions to deliver holistic employability services to young people that aren't limited to technical skills training. In Colombia, Plan International and Accenture's Youth Building the Future project strives to help change employer perspectives about hiring young people, especially women, who were victims of violent conflict.
While the S4YE report does not provide a final impact analysis, because many of the projects have not yet run their intended course, it provides an inspiring, instructive glimpse into exciting work being done around the world to serve the global youth population and fosters a mindset rooted in cross-organizational, cross-sector collaboration and knowledge sharing.
To learn more, read New and Promising Approaches in Youth Employment Programs.