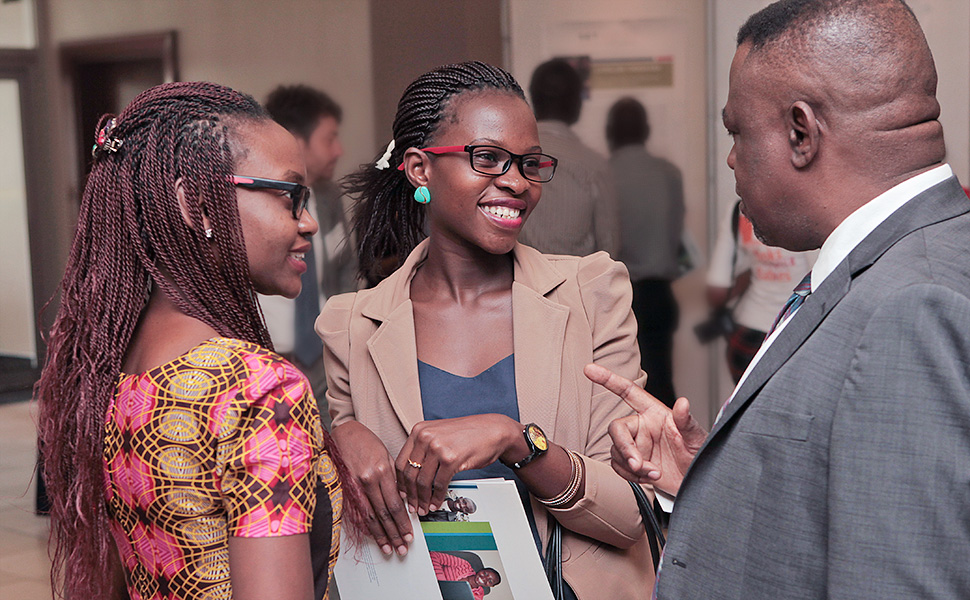 Partnerships are at the core of our work at IYF. Knowing that each collaboration allows us to reach more of the world's youth with the skills, tools, and connections to access new opportunities, we're proud to begin teaming with the Initiative for Global Development (IGD).
A nonprofit organization working to reduce poverty, IGD brings together a network of senior executives from leading companies committed to making strategic investments in Africa. As part of their Leadership, Employability, and Skills program, IGD forms strategic partnerships with organizations who've demonstrated innovative approaches to addressing talent gaps and workforce challenges, including a lack 'soft' skills.
They've invited IYF to be one of these strategic partners, which will allow us to continue our work in education and employment in Africa. With our experience helping corporate partners achieve business and social goals, we look forward to working with IGD under their business-driven development model to create economic growth and opportunity.
To mark the start of the partnership, IYF recently contributed to the IGD blog. In Generating Shared Value Through Skills Development in Africa, read about our approach to youth development, specifically as pertains to engaging businesses and equipping youth to be job-ready through our flagship life skills training, Passport to Success®.