With McDonald's, We're Bringing Youth Opportunity to D.C. Metro Area
Read All Posts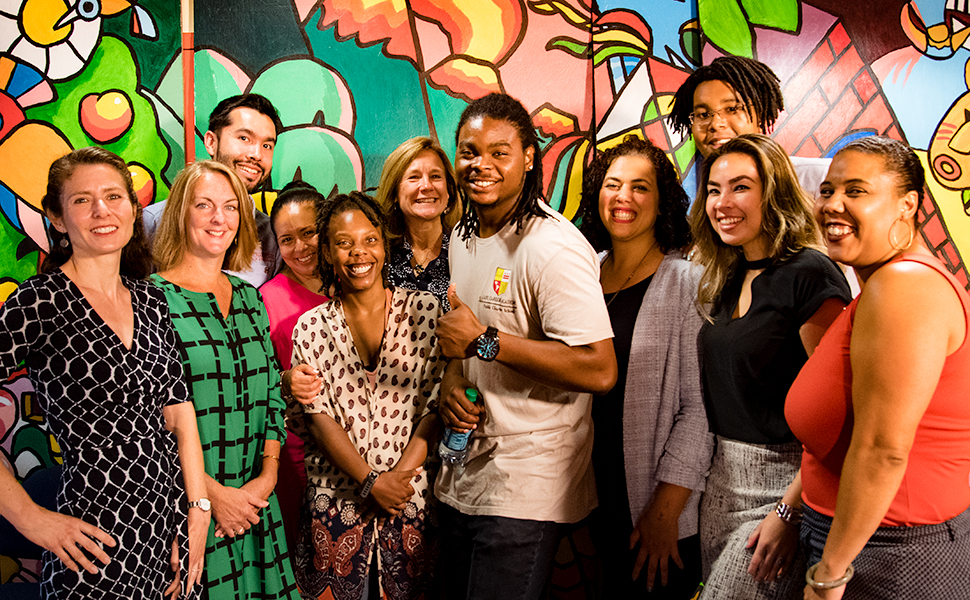 Building on the momentum of a successful pilot year in Chicago, the Youth Opportunity pre-employment initiative is expanding to the Washington, D.C., metro area. Formed in partnership between McDonald's and IYF, the initiative's global goal is to reduce barriers to employment for 2 million young people by 2025 through pre-employment job readiness training, employment opportunities, and workplace development. So far, as pilot-year data shows, the initiative is meeting—in fact, exceeding—all benchmarks.
At yesterday's press conference announcing the D.C. launch, Attorney General of the District of Columbia, Karl Racine, explained, "We'll make sure that our young people know that no matter where they started, adults, not-for-profit organizations, and companies can come together to make sure that, in the end, they have an equal and a fair shot to achieve their goals consistent with their hard work and talent."
In reference to the expansion, IYF's President & CEO Susan Reichle underscores the importance of partnerships that bring all stakeholders to the table—nonprofits, corporations, local organizations, and young people. "While the numbers around youth unemployment—both in the U.S. and globally—can seem like a big mountain to climb," Reichle says, "it's not a challenge that needs to be overcome alone. Indeed, it can't be."
The success of the pilot year was due in part to the dedication and expertise of four local Chicago partners—After School Matters, Central States SER, Phalanx Family Services, and Skills for Chicagoland's Future. In the D.C. area, the story will undoubtedly be the same. New local partners—the Maryland 4-H Foundation, Latin American Youth Center, and LAYC Career Academy—are ready, willing, and able to hit the ground running. They're already starting to see positive effects, too. 
"It's encouraging us to put together some of our services that we already offer into a more compact package," says Alexander Chan, 4-H Youth Development Educator for Prince George's County, Maryland. "We [4-H and UMD Extension's Family and Consumer sciences division] do programming separately a lot of the time, but this is encouraging us to work together."
Learn more about the Youth Opportunity pre-employment initiative and the partnership between IYF and McDonald's.