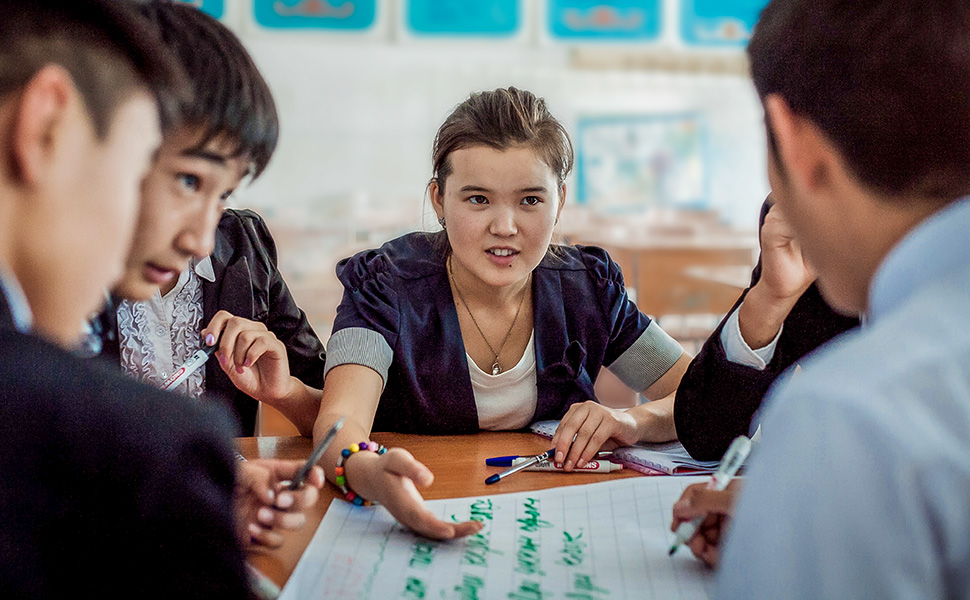 Today, Women's Equality Day, not only marks the historic passage in 1920 of the women's right to vote in the United States, but calls attention to the ongoing struggle—nearly a century later—to realize equality between women, men, and people of all gender expressions around the globe.
Believing that young people have a vital role to play in achieving full gender equity, the International Youth Foundation (IYF) marks the occasion with the launch of the Global Center for Gender and Youth.
"Young people are not only seriously impacted by gender discrimination in today's world, but are at the forefront of efforts to foster greater gender equality in their societies," said IYF President and CEO Bill Reese. "The Center will build on IYF's existing work to mainstream a gender perspective into youth development programming, with the ultimate goal of creating a generation that truly lives gender equity."
Leading the Center will be Ritu Sharma, MPH, a prominent global women's rights advocate who has overseen IYF's joint work with the Center for Strategic and International Studies (CSIS) through the Youth, Prosperity, and Security Initiative since 2015. Sharma co-founded and served as President of Women Thrive Worldwide for 17 years, and is author of Teach A Woman to Fish: Overcoming Poverty Around the Globe, in which she shares the struggles and triumphs of village women who are pushing their communities toward equality and prosperity.
"After spending 25 years advocating for women to be included in all of international development, I am delighted to now work more deeply with young people around the globe, who represent the largest youth generation ever," said Sharma. "We have a chance, if we partner with them, to leap forward into a world where gender equity is an everyday reality."
Among its activities, the Center will:
Convene practitioners working with young women and men to share challenges and scalable solutions;
Develop tools to assist youth-serving organizations in having greater impact and more equitable results for men, women, and trans-gendered youth;
Conduct research into how gender norms impact young people's life and economic options and how youth think about gender equality;
Strengthen life and work skills curricula to promote gender equality in the workplace, economy, and society; and
Enhance employability and entrepreneurship services to promote the economic advancement of young women.
The Center represents a deepening of IYF's existing work in the area of gender and will reinforce and inform its efforts in countries as diverse as Mexico, Saudi Arabia, and Zimbabwe to nurture women's leadership and empower them economically. It will also leverage IYF's signature Passport to Success® life skills curriculum in equipping young women with the skills needed to negotiate the barriers and discrimination they face. 
With youth change-makers on the frontlines of ending violence and discrimination against women and members of the LGBTQ community, the Global Center will collaborate closely with YouthActionNet® fellows, who are pioneering innovative approaches for fostering true gender equality. Among them are Aditya Gupta, who co-founded People for Parity in India to engage youth in preventing gender-based violence and discrimination, and Lina Khalifeh, who founded SheFighter, the first self-defense studio for women in Jordan, which now equips women throughout the Middle East to pursue their goals with power and confidence. Information on other young women and men leading efforts to advance gender equality in their communities and nations can be found on the YouthActionNet website.
To learn more, contact Ritu Sharma at r.sharma@iyfnet.org.