How These Silicon Valley Employees Found Themselves in Tanzania
Read All Posts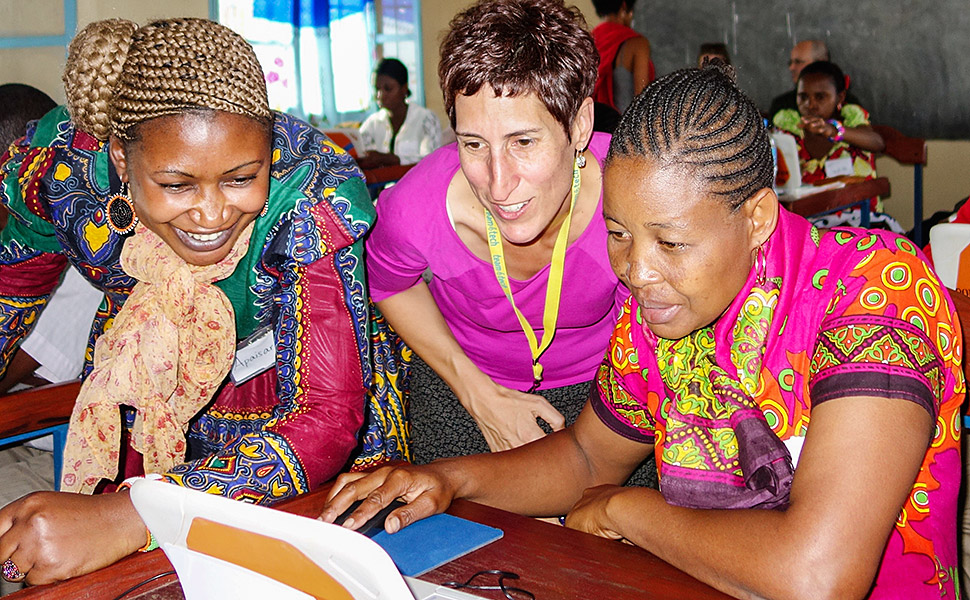 The city of Arusha sits only about 65 miles from Mount Kilimanjaro but across two continents and nearly 10,000 miles from Mountain View, San Francisco, and San Jose, California. Last month, employees from tech companies headquartered there—Facebook, Pinterest, and Cisco, respectively—made the trip to East Africa as volunteers with Silicon Valley-based nonprofit Team4Tech.
As part of Team4Tech's service-learning programs, staff from these three major tech players spent a week conducting academies for teachers from 14 primary schools in Arusha and the village of Mtinko, to the southwest. The training, completed as part of Team4Tech's partnership with international nonprofit WorldVision, under their Spark a Child's Digital Future initiative, aimed to support rural schoolteachers and improve digital literacy and computer usage skills.
To offer teachers an interactive and engaging tool, Team4Tech volunteers utilized IYF's Tanzania 21st Century (TZ21) digital curriculum, specifically games that focused on "sound pictionary" (letter-sound correspondence), phonics, hygiene and sanitation, and counting. The games are offered in English and Kiswahili.
"This program in Tanzania relies on 100 percent off-line content, since reliable internet access is not a practical option,"  says Julie Clugage, Team4Tech's Co-Founder and Excutive Director. "So we are constantly eager to find suitable off-line, local language content and resources to add to the program."
At the end of the week-long academy, teachers were invited to present sample lesson plans, and many incorporated TZ21 games. "The teachers immediately gravitated towards these games when developing their first digital lesson plans, given the local relevance and language compatibility," says Noel Durrant, Program Director at Team4Tech.
These teacher workshops are a continuation of Team4Tech and WorldVision's work since 2013 to equip the teachers in these 14 schools with 21st century pedagogy that engages students and builds skills. In those earlier volunteer sessions, Team4Tech volunteers used videos from another IYF Tanzania curriculum, from the BridgeIT initiative, to incorporate digital learning into training sessions.
Learn more about volunteers' experiences on the Team4Tech blog.