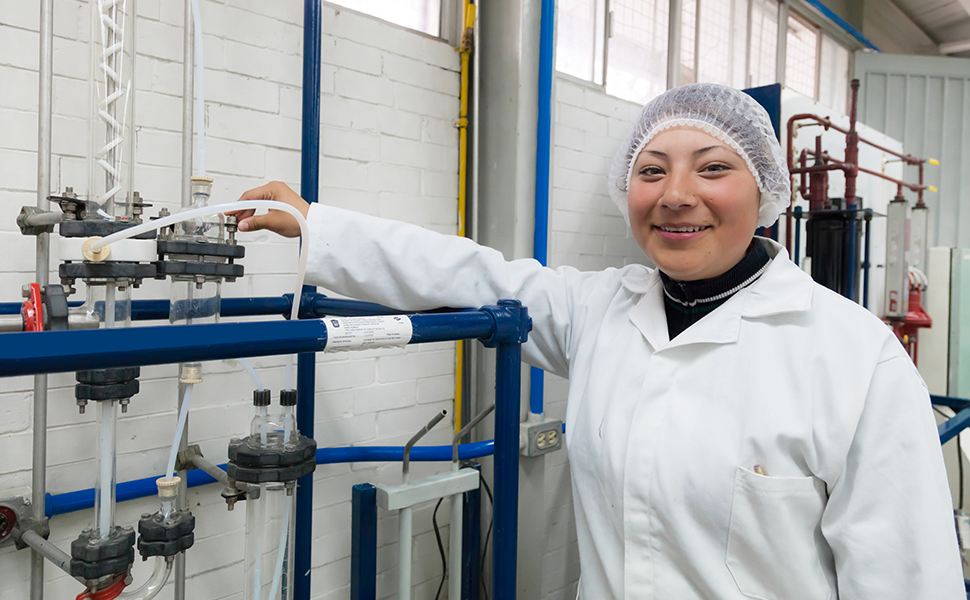 While life skills are critical for all people to succeed at work and build careers, they carry specific value—and some competencies seem particularly beneficial—when it comes to women staying and flourishing in science, technology, engineering, and math (STEM) fields. A recent article on the Harvard Business Review website, 6 Things Successful Women in STEM Have in Common, underscores the ways these skills complement technical training and expertise.
Challenges and barriers for women in careers across diverse sectors are no surprise, nor are they simple. In STEM, prior research by the Center for Talent Innovation (CTI) cited in the article indicates that more than half of highly qualified women working for companies in these fields leave their jobs. Success, article author and CTI Co-President Laura Sherbin writes, they define as "satisfaction with your job, respect for your expertise, and a senior-level position." In the article, she highlights six strategies these women deploy that include "telegraph confidence," "invest in peer networks," and "be authentic." While the list below certainly is not exhaustive, it points to core life skills such as IYF develops through its Passport to Success® training and curriculum:
Self-confidence enables women to stay and makes it easier for them to make themselves heard and claim their work and ideas. "In STEM, women's confidence has long been under assault from implications and overt insults that women are less likely to succeed, and even suggestions that 'innate' differences between men and women make women less suited for STEM careers," Sherbin writes. She points out fewer than 2 in 10 women who have not achieved success in these fields report being extremely confident in their abilities. Almost twice as many women who have achieved success (39 percent) report such confidence. The article also underlines the importance of women being prepared to speak up, citing that 82 percent of women in STEM say their contributions are ignored. While Sherbin does not directly connect the need for such self-assertion with confidence (she lists the two separately), the two are inextricably linked.
At the same time, looking beyond oneself to focus on cooperation and teamwork—specifically building relationships with peers and protégés—fuels growth and success. According to the CTI survey, women they have defined as successful have gained trust because they are "more likely to help peers connect to senior leaders, to risk their own reputations to advocate for the ideas and skills of their peers, and to help them recover their reputations after making a mistake." Additionally, a majority of the women say they sponsor someone at their company. Their genuine interest in advocating for others also helps them build reputations for grooming talent and can help them refresh their own skills.
Women leave STEM for many reasons that can include sexism, harassment, and lack of flexibility or family-friendly scheduling. While there is considerable work to be done in terms of such external factors, there's also great opportunity to better prepare a new generation of women leaders in STEM by investing in their life skills. More broadly, I'd also argue there's no young woman who wouldn't benefit from deepened self-confidence.
For the full article and complete list of strategies, read 6 Things Successful Women in STEM Have in Common.