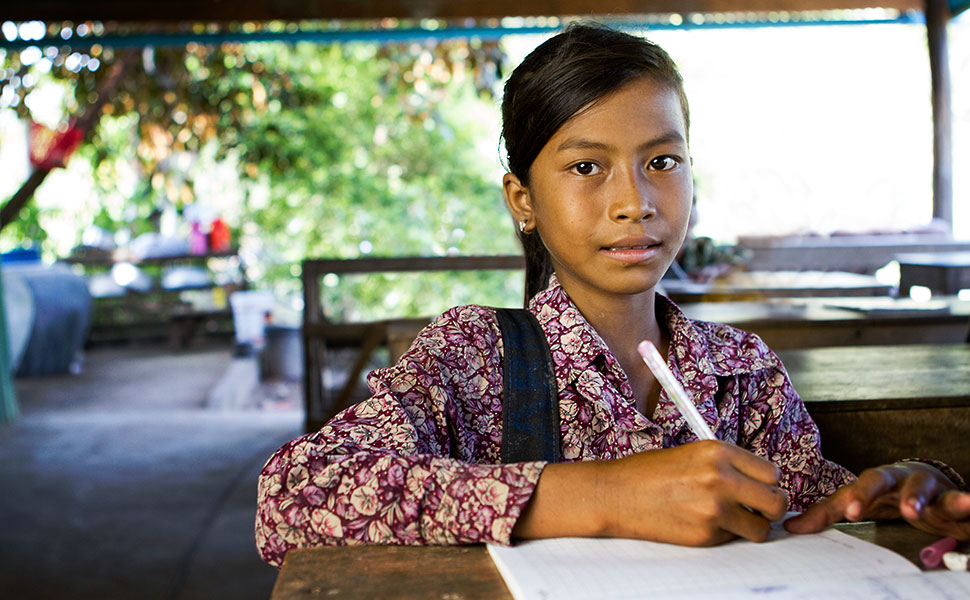 Vietnam has emerged as an economic success story over the past decade, thanks in part to strategic investments in its young people. The government's support for education has paid off in key areas—with youth literacy standing at 98 percent, and the country's students more than holding their own in reading, math, and science compared to their Asian neighbors. Vietnam's young men and women also have a better chance of being employed than many of their regional peers, with comparatively higher numbers of youth who are in school, jobs, or training.
Clearly, the younger generation benefits from Vietnam's comprehensive national youth policies, which among other things, have lowered the age of being elected to parliament to 21. Yet there are cracks in this success story. While youth represent a major resource for Vietnam's continued growth and progress, significant challenges—including inadequate job training and civic engagement—must be overcome to fully realize this "demographic dividend."
These are just some of the findings published in the Global Youth Wellbeing Index: A Vietnam Case Study, a new report by IYF, the Center for Strategic and International Studies (CSIS), and Hilton Worldwide that provides an in-depth look at the challenges and opportunities Vietnam's young people face. Christopher J. Nassetta, President and CEO of Hilton Worldwide, explains the broader mission that such studies can support. "Our global partnership with IYF is based on a shared belief that making strategic investments that ensure young people find their place in the 21st century workforce is critical for both business development and human progress."
The Vietnam case study is an outgrowth of the Global Youth Wellbeing Index, a groundbreaking measurement and information tool launched in 2014 by IYF, CSIS, and Hilton. The inaugural Index presented its data-driven analysis of young people in 30 countries through the lens of six interconnected areas: citizen participation, economic opportunity, health, education, information and communications technology (ICT), and safety and security.
An important first step in the pursuit of more relevant information on key youth indicators, the Index aims to serve as an "investor's guide" to help governments, businesses, civic leaders, and policymakers support programs where they can deliver the greatest impact. However, to guide pro-youth investments and policies even more effectively, it was recognized that stakeholders would need a more nuanced and comprehensive portrait of young people's lives at the country level. The Vietnam report is a valuable example of how that more detailed landscape could help direct local resources to specific education, employment, and other initiatives where they are most needed.
According to the case study, the country is making impressive gains in expanding economic, health, and other opportunities for its youth. However, those advances cannot be sustained, nor can the younger generation reap the full benefits of a growing economy, without greater attention to areas such as ICT, secondary/tertiary education, workforce development, and civic engagement. Vietnamese youth continue to struggle to make the transition from school to the job market, for example, in part because most do not possess the technical, cognitive, and life skills that the market increasingly demands. That widening gap, along with troubling signs that could weaken efforts around gender equality, could hurt Vietnam's efforts to create a more inclusive economy.
This more thorough country study teaches us what Vietnamese youth believe they need to be successful, their hopes for the future, and the services they still need to access. Among other topics, the report provides a detailed analysis of the status of Vietnam's young women that underscores the country's significant progress in the area of gender equality. Yet in spite of promising indicators that show girls and women in Vietnam are educated and employed at similar rates as boys and men, traditional gender biases still hold strong. One result is that young women face a gap in confidence and lack incentives to pursue leadership roles in their communities or in government.
The report also offers greater insight into the country's urban and rural divide. While an increasing number of Vietnam's rural youth are moving to the cities, this migration has a mixed impact on young lives. Employment rates for youth ages 15 to 24 in urban areas appear to be lower than in rural areas, for example; yet rates for the prime working ages of 25 to 54 are higher in the urban districts. These statistics may result from young people in the cities staying in school longer, and thus joining the workforce later.
Developing this local level of insight and knowledge around young people's wellbeing is critical for stakeholders seeking to improve lives and transform communities. IYF will continue to work with its partners around the world to produce and distribute these youth-based assessments to help guide investments in youth development in the years ahead.