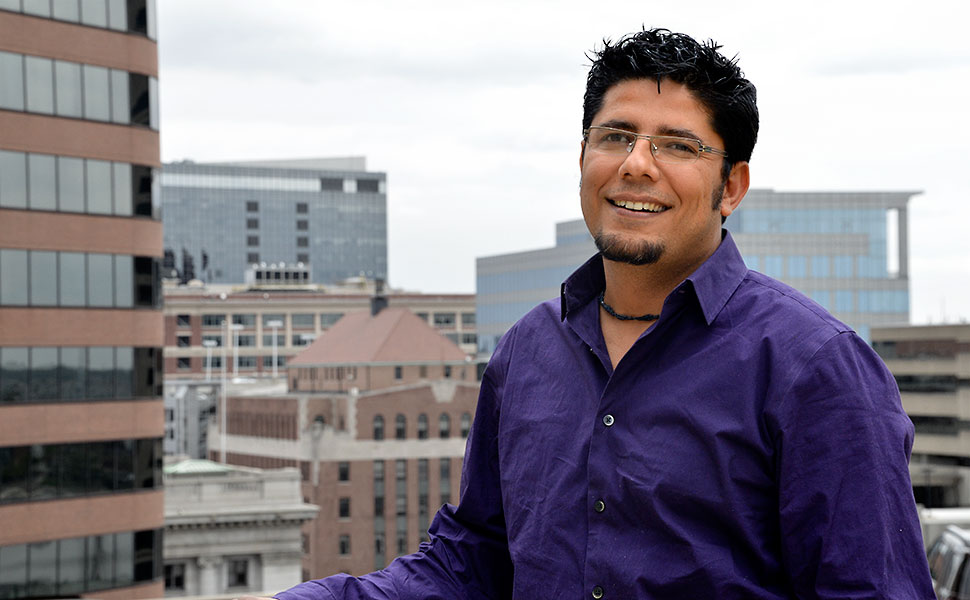 For IYF Director of Social Innovation Ashok Regmi, empowering young social entrepreneurs around the globe to realize their visions of a better world isn't just a job. It's a reflection of his passion and belief in the power of young people to take risks, think creatively, and drive positive change. Ashok's ability to parlay his passion for social change into a meaningful career has earned him a place in a new book, Compassionate Careers: Making a Living by Making a Difference. His story sits alongside testimonials from other nonprofit leaders and well-known change-makers, including Archbishop Desmond Tutu, Al Gore, Jane Goodall, Dave Matthews, and Carlos Santana.
As head of IYF's YouthActionNet® initiative, Regmi is charged with building one of the world's largest networks of young social entrepreneurs, now comprising more than 1,100 dynamic leaders in over 80 countries. Critical to that role is engaging a global community of companies, universities, and like-minded organizations in support of youth-led social change.
According to book co-authors Jeffrey Pryor and Alexandra Mitchell, Regmi and the young innovators he supports are part of a powerful trend of young people pursuing meaning-filled vocations. To help these youth translate their passion into viable career paths, the book offers step-by-step guidance and practical tools. An accompanying website features an online assessment to help readers identify the organizational culture to which they're best suited, along with an interactive video with questions and prompts for transforming career ideas into action.
The book highlights the US growth of the nonprofit sector, which is now the third largest segment of the workforce here after retail and manufacturing. From 2000 to 2010, the nonprofit employment base grew by 17 percent. Yet creating change isn't limited to the nonprofit world, emphasizes Regmi, citing examples of YouthActionNet Fellows who are pursuing for-profit or hybrid models to achieve their social change goals. "That's why I like the concept of social entrepreneurship," he says, "because it looks at social impact as the bottom line, innovation as the strategy, and systems change as a goal."
In the United States alone, the Millennial generation is the biggest ever, numbering some 80 million young people now largely in their 20s and 30s. To inspire and inform those with a desire to do good, Compassionate Careers offers examples of social change leaders and a roadmap for how to pursue their goals.
In much the same way, YouthActionNet is leveraging its Fellows' real-life experiences to encourage students to take action in their communities and to consider how social change can be embedded within a career path, whether you aspire to be an engineer, an architect, a marketing professional, or a business analyst. YouthActionNet's University Connect initiative is also bringing learning to life on college campuses around the globe, where fellows are sharing their innovative solutions to complex problems with students eager to explore the intersection between entrepreneurial thinking and social change.
"Fellows share their knowledge and experience with students, who both learn from and contribute to fellow ventures," says Regmi. "It's a win-win for all."