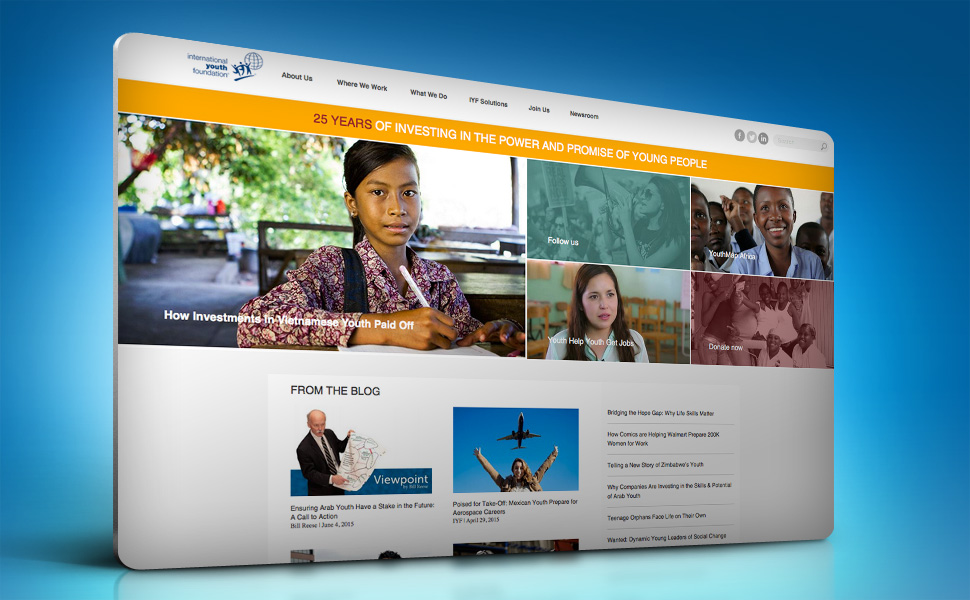 IYF is proud to invite you to visit our revamped website here at www.iyfnet.org. With its fresh design and new features, you'll have easy access to decades of positive youth development information and resources.
As IYF celebrates its 25th anniversary, visitors to the site can explore our history through an interactive timeline. Learn about our roots in Michigan, the growth of our global partner network, and key partnerships throughout the years.
Meet our dedicated board, management, and staff, and learn about their backgrounds, experience, and interests.
In the newsroom, visitors can easily navigate to find information and inspiration:
Look around and learn more about our work to ensure brighter futures for youth worldwide.