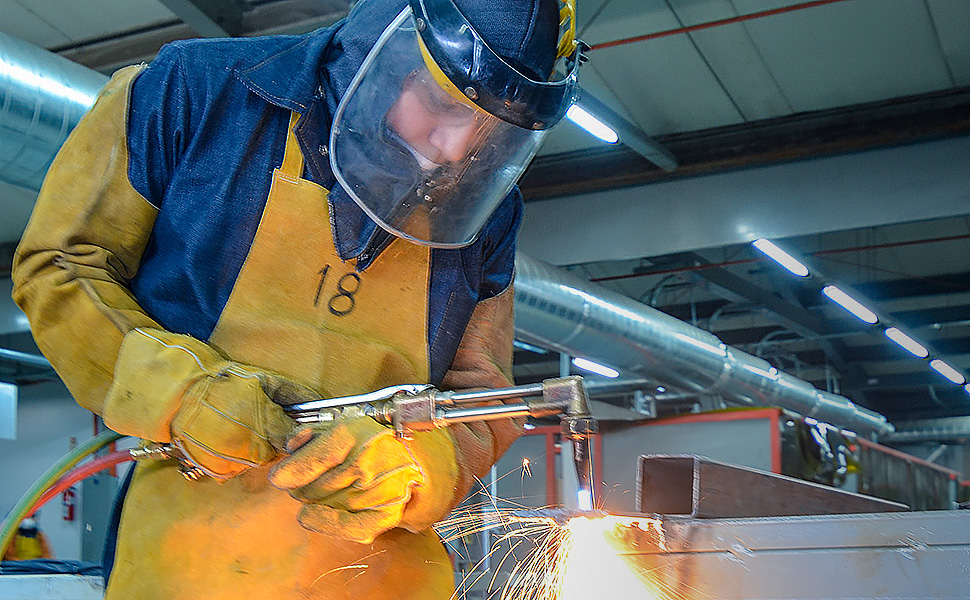 Like their counterparts around the world, one of the main difficulties Peruvian companies report is finding trained staff with technical knowledge and good soft skills. According to Cantol S.A.C., a metallurgical company that has been producing locks and other security products for more than 40 years, they have found a solution by hiring graduates of the EquipYouth initiative.
Launched by the International Youth Foundation (IYF) and the Caterpillar Foundation, Caterpillar's philanthropic organization, in 2012, EquipYouth trains young people to acquire in-demand technical skills. In complement, program participants learn valuable life skills such as teamwork, punctuality, and goal-setting through IYF's Passport to Success® curriculum. Cantol took its first EquipYouth graduates in June 2013, and today the company works directly with IYF local partner TecSup. 
Pilar Vilca, Selection Analyst at Cantol, sees the value of the initiative's combined technical and life skills approach. "The profile of the project graduates has fit what we need and expect," she says. "The experience we have had with the young people from this project has been extremely positive."
"On interviewing the first EquipYouth applicants, we were impressed by their knowledge and enthusiasm to be a part of our company," Pilar says. "It is inevitable that we make comparisons [with other staff], but we could clearly see considerable differences."
The company representative also sees the initiative as filling an important societal void. "This kind of project gives these disadvantaged young people something to aim for—gives direction to their lives, goals, and new plans," says Pilar.
The benefits have been mutual. "To begin with, our aim was to support a project that was helping those in need," Pilar explains, "But we later realized that many of the young people had a great deal to offer our company. The project benefits young people, society, and companies such as ours."