This Combination Is Key to Work Readiness in South Africa
Read All Posts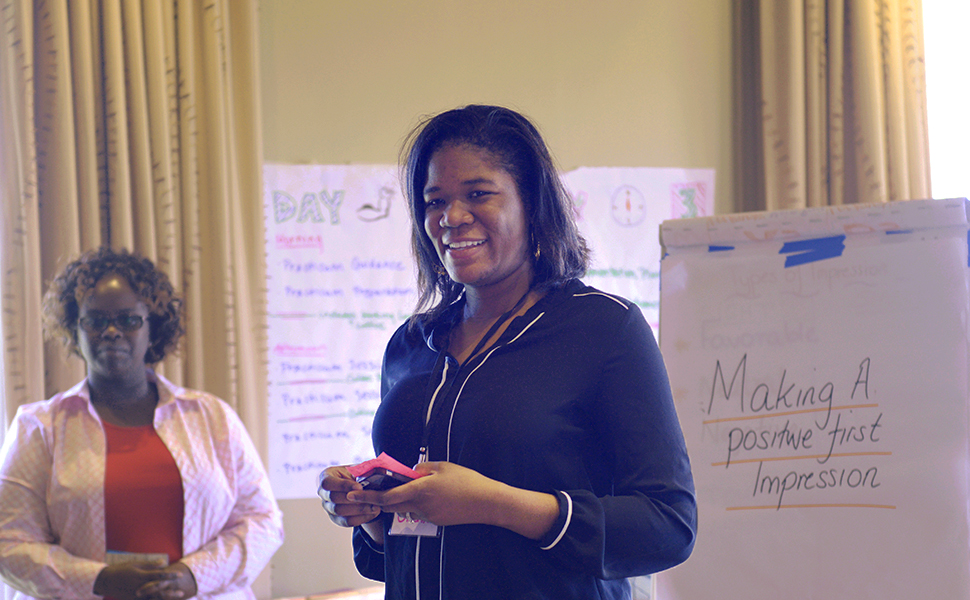 What is the value of a solid technical background without skills like time management and confidence? The Strengthening Learnerships for Unemployed Youth: Innovations for Life Skills and Technical Training initiative, officially launched at the J.P. Morgan offices in Johannesburg, aims to provide young people with the well-rounded training that will prepare them for the world of work. Over two years, the initiative will develop a successful, scalable model for integrating life skills training into a multi-sector youth employment initiative, including generating increased corporate demand for and investment in such training.
When J.P. Morgan and South African information and communication technologies (ICT) services group EOH identified a gap in work readiness among young learners in the country's Gauteng province, they recognized that IYF's Passport to Success® life skills training would yield a tremendous positive impact for these youth. IYF, together with these partners, also knows how significantly this alignment of technical and life skills will benefit these young people's future employers. Strengthening Learnerships for Unemployed Youth is a part of the broader, country-wide EOH Youth Job Creation initiative, which aims to train 50,000 youth by 2020.
J.P. Morgan's Senior Country Officer, Marc Hussey, described the value of this work, saying it is "making an extraordinary difference in the lives of youth across Africa. Investing in training and development is imperative for the success of young people, businesses, and economies."
"Fifty percent of youth have never had a formal job," said EOH's Executive for Human Capital, Patrick Hijlkema, who also provided a detailed overview of the EOH Youth Job Creation initiative. "We have to help give our learners and interns practical work experience and training."
The project includes an independent impact evaluation being conducted by South African consulting firm Genesis Analytics. This report will aim to demonstrate the effect of the PTS integration into the existing technical learnerships, a term used within the country to describe government-accredited programs through which young people can gain on-the-job experience while still enrolled as students. Noel Verrinder, Senior Associate from Genesis Analytics, provided a comprehensive explanation of what is being measured, the instruments used, and the process going forward.
Peter Shiras, IYF's Executive Vice President for Business Development, shared an overview of PTS and, as an example, a video of a life skills training at the Hilton in Durban. "IYF has seen the critical value of life skills for youth and employers proven across sectors and continents," said Shiras. "In South Africa, as in other countries, this training will fill a significant gap and make young learners better equipped for success in the workplace."
Anusha Naicker, IYF's Johannesburg-based Program and Training Manager, believes that the integration of PTS by large corporations in the region indicates the value placed on behavioral skills by both the learner and the employer. "By supporting previously disadvantaged individuals to become skilled, we are plowing back into the economy," she said, "Thus helping us grow as a nation."