Christian Science Monitor Features Rutas Initiative in Mexico
Read All Posts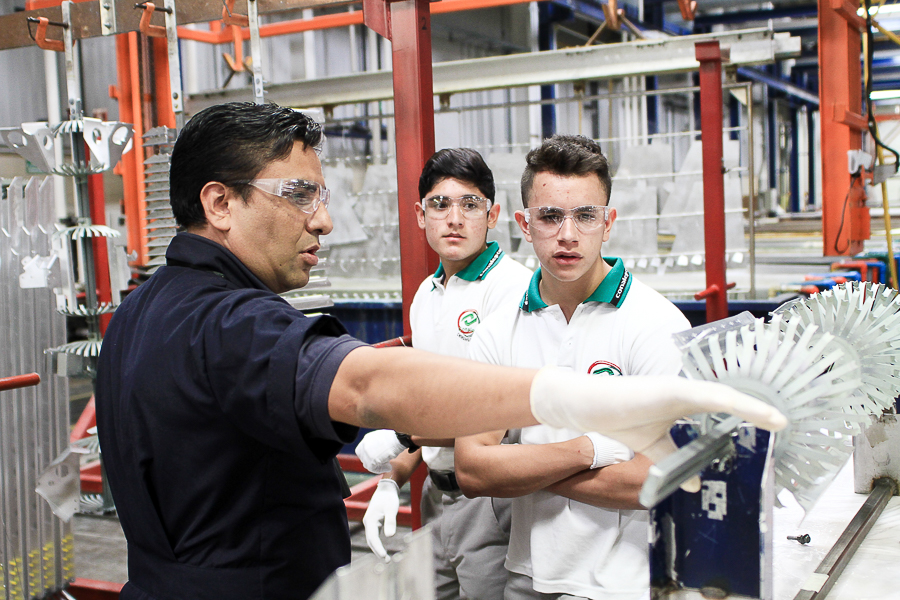 Keeping young people in school is one challenge; teaching them relevant, in-demand skills that prepare them for successful careers is another. A recent Christian Science Monitor article, In Mexico, a Rethinking of the Skills Taught at Tech High Schools, looks at how one IYF initiative in the country is working to tackle these interconnected issues by aligning what schools teach with the jobs employers in growth sectors are looking to fill.
Journalist Whitney Eulich frames the story around David, a participant in the USAID-supported, NEO-associated Rutas initiative, who at one point considers leaving his public technical high school in Chihuahua. Despite the country's high level of spending on education—19 percent of the national budget, the 2017 Global Youth Wellbeing Index reports—almost 50 percent of youth in Mexico drop out of high school before finishing. According to the Inter-American Development Bank, Eulich writes, "One of the top reasons they cite for quitting school is an inability to see how their classroom learning applies to job opportunities."
To bridge this gap, IYF began by rethinking the curriculum for Conalep, the country's public technical high school system, in Chihuahua and Nuevo Leon to meet the needs of the aerospace industry and six other sectors. Using IYF's Passport to Success® (PTS) curriculum, Rutas also prepared students for school and the workplace with skills such as resilience, assertiveness, and teamwork.
"I knew this program was working when we saw changes to the [Conalep] curriculum in less than nine months," José Luis Rodriguez Ramos, the director of the aerospace committee for INDEX, a national organization of exporters and factories, says in the article. Author Eulich explains that Mexico's education system is highly centralized and changes normally takes much longer.
And what made David decide to stay enrolled? "My internship changed my mind," he says in the article. The hands-on training is a required component of his three-year education. An internal IYF impact evaluation demonstrated a decrease in dropouts in schools that received the intervention between 2015 and 2016. It also found an increase in academic performance after PTS was introduced.
This realignment with industry demand prepares students for more advanced roles with greater earning potential. For example, once he graduates David could earn between 6,000 and 9,000 pesos (US$340 and $510) per month in the aerospace industry. He says this salary would double his family's household income.
To learn more, read the full article, In Mexico, a Rethinking of the Skills Taught at Tech High Schools.