Bringing Global Lessons to the United States' Opportunity Youth
Read All Posts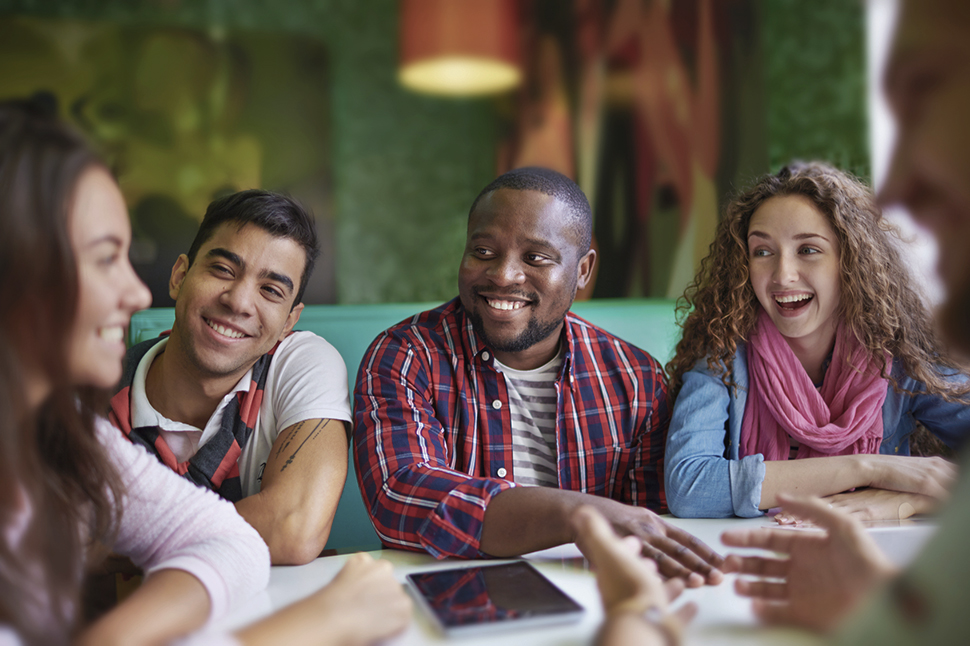 They are young, unemployed, and out-of-school. Referred to by different labels—disconnected youth, opportunity youth, youth who are not in education, work, or training (NEETS)—their numbers exceed more than 600 million globally. In the United States alone, more than 5.5 million youth, ages 16 to 24, are disconnected from education and employment.
Whether a disconnected young person resides in the global south or an industrial giant like the United States, they experience strikingly similar realities. A majority come from impoverished communities and face very real obstacles such as violence, incomplete educations, housing instability, discrimination, and involvement in the justice system. While growing knowledge—and solutions—exist around the globe for helping youth connect to supportive mentors and institutions, too little dialogue is taking place between nations on how best to support these youth. 
Through a new two-year initiative, (Re)Connecting Youth: Exchanging Global Lessons, the International Youth Foundation (IYF) seeks to bridge this gap. Supported by the Robert Wood Johnson Foundation, (Re)Connecting Youth will research innovative global approaches for increasing youth connection and resilience and share these findings with U.S. practitioners, policymakers, and funders.
"With one in seven youth in the U.S. considered disconnected, now is the time to maximize our collective global knowledge and best practices around this issue," said IYF President and CEO Bill Reese. "For 26 years, IYF's work has focused on identifying and supporting proven solutions for young people around the globe. We couldn't be more pleased to be working with the Robert Wood Johnson Foundation to bring valuable international lessons to bear on the challenges facing America's opportunity youth."
"We know good ideas have no borders," said Robert Wood Johnson Foundation Director Karabi Acharya. "We're eager to see what we might learn from overseas to help young people in America survive and thrive."
Drawing on IYF's extensive experience in promoting positive youth development and global network of partners, we will:
Identify and examine effective approaches from across the globe for reconnecting youth;
Distribute learnings through videos and case studies;
Facilitate knowledge-sharing through events and exchanges; and
Establish a global advisory committee of topical experts.
Ultimately, we seek to encourage global learning and energize support for holistic solutions that will provide millions of young Americans with chances to lead healthy, productive lives.
Sometimes a light from the outside can inspire new strategies, applications, and ideas. We look forward to igniting this spark.