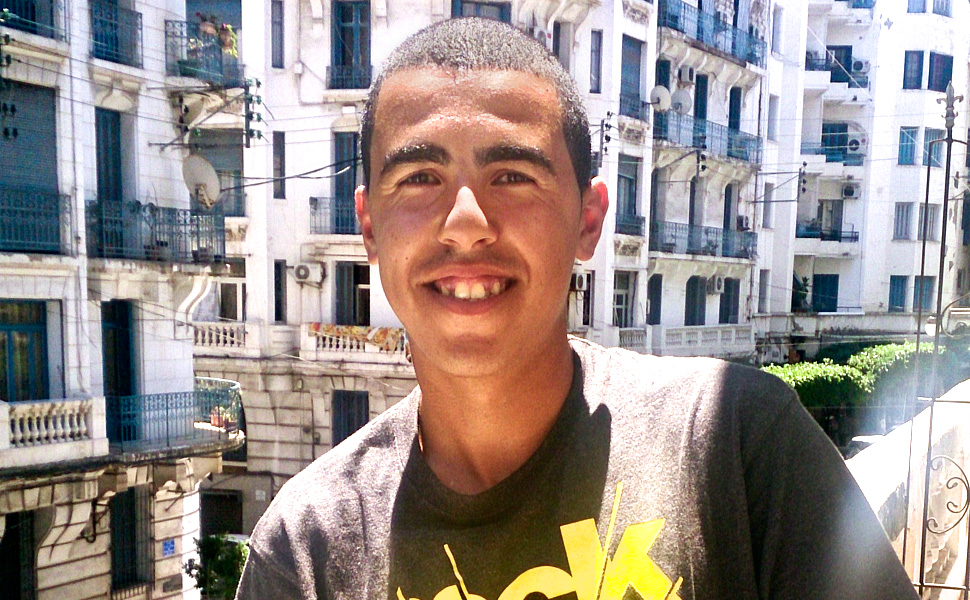 Nineteen-year-old Oussama and his five siblings grew up in a two-room home in Bordj El Kiffan, a sprawling suburb of the city of Algiers in northern Algeria. Once a famous beach resort, the area has suffered in recent years from nearby industrialization and pollution.
With his father working as a truck driver to support his family, Oussama grew up knowing the importance of hard work. He also witnessed what can happen when you don't have something to strive for in life. In the absence of goals and job opportunities, many of his peers ended up feeling lost, finding an escape through drugs.
Through his local scouting organization, Oussama found out about a comprehensive life skills training course made available through Insertion, Dialogue, Motivation pour l'Action avec les Jeunes (IDMAJ), an initiative of IYF supported by the U.S. Agency for International Development (USAID) in cooperation with the U.S. Embassy in Algiers.
Once accepted to the three-month training, Oussama received instruction in IYF's Passport to Success® (PTS) life skills curriculum and learned how to plan for the future, work in a team, manage stress, and communicate effectively. Oussama credits the PTS training with helping him be more assertive, goal-oriented, and confident. While he used to remain quiet when he didn't understand something in class, his trainer encouraged him to speak up and be heard.
Following the course, Oussama enrolled in a municipal vocational training program, where he acquired skills in screen printing, which he used to secure a job at a local business that makes t-shirts, banners, and other promotional materials. But Oussama didn't stop there. Hoping to secure a second job, he applied to serve as a part-time attendant at a local beach. When the manager responded that all the available positions had been filled, Oussama made the case for hiring him based on his recent training. His newfound assertiveness paid off, and he now has two jobs.
Through IDMAJ, Oussama also learned how to design and implement a community service project with training provided by the Réseau Algérien pour la Défense des Droits de l'Enfant (NADA), an IDMAJ grantee. He and his team pitched their idea for a beach clean-up initiative as part of a competitive process. They were selected to receive US$500 to carry out their plan, which includes recycling tires into garbage bins and educating residents about the importance of maintaining public spaces.
While many of his peers dream of going to Europe in search of opportunity, Oussama plans to stay in Algiers. As for his long-term goals, he hopes to one day start his own business and get married. Since IDMAJ launched its activities, it has provided more than 600 young men and women with crucial employability skills.