In Algeria, an Aspiring Auditor Proves She Can Be Counted On
Read All Posts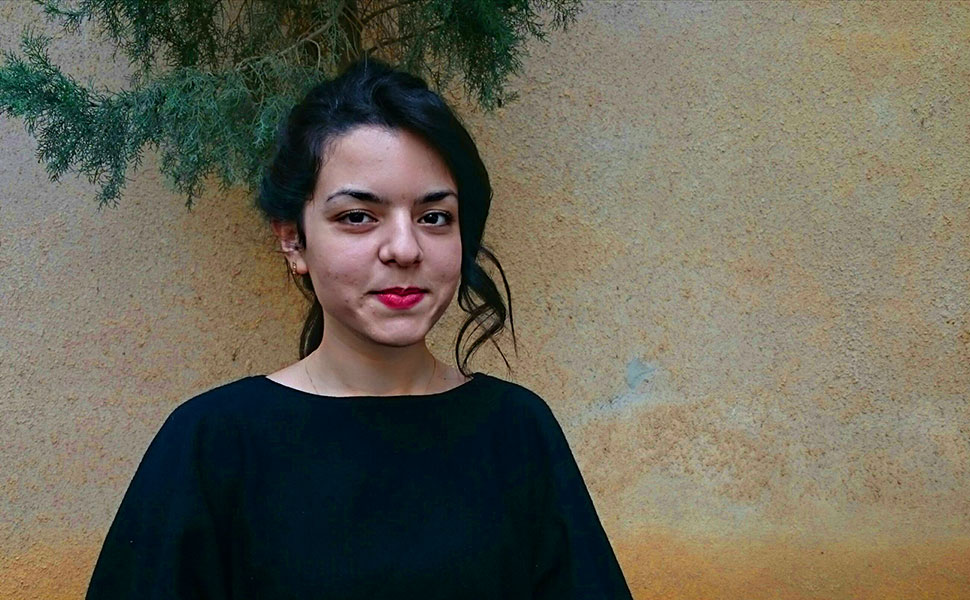 Twenty-two year-old Hodda Taibi grew up in Cherchell, a coastal town in northern Algeria. The youngest of six siblings, she worked hard at the University of Algiers, earning a license to practice accounting and finance in 2015. Yet despite her qualifications, Hodda was unsure of what to do next. Should she look for a job? Continue her studies? With one out of four Algerian youth unemployed, job success was no guarantee.
In hopes of gaining clarity and practical skills, Hodda enrolled in a professional communications and life skills course through CIARA, a local nongovernmental organization. CIARA is an implementing partner of Insertion, Dialogue, Motivation pour l'Action avec les Jeunes (IDMAJ), an initiative of the International Youth Foundation (IYF) supported by the U.S. Agency for International Development (USAID) in cooperation with the U.S. Embassy in Algiers.
Through IDMAJ, CIARA staff were trained to deliver IYF's Passport to Success® (PTS) life skills curriculum, which has been successfully adapted in over 40 countries. Hodda now credits the PTS training with enabling her to express herself, stay positive, and remain open to critical feedback. She also got in touch with her dreams and how to achieve them. Rather than go back to school, Hodda realized she wants to be an auditor and become financially independent.
The life skills training, combined with a three-month internship Hodda secured through the program, proved invaluable in launching her career. With support from CIARA, she applied to various jobs and eventually received two offers—one as a journalist at a radio station and the other as an auditing assistant at a multi-national auditing and consulting firm. Hodda accepted the latter position and is now half way through a six-month trial period. If she performs well, the company plans to hire her full-time.
So far, Hodda has excelled in her new role. Even when teased by colleagues because of her young age, she maintained her composure, winning their trust. Her superior commends Hodda's 'can do' attitude, attention to detail, and positive rapport with customers. All are soft skills that can be hard to find in recent graduates, she adds.
Hodda's advice to other youth entering the job market? "It's important to stay busy and not become idle," she says, adding, "Experience is the best teacher." Hodda is one of more than 1,420 Algerian youth to receive employment and entrepreneurship training through IDMAJ.