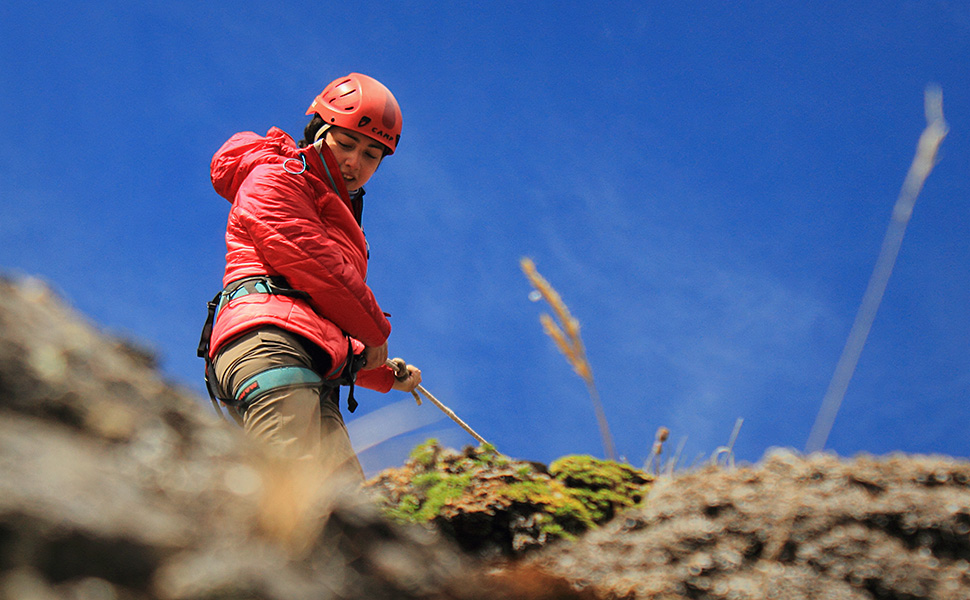 For many students, classes related to science, technology, engineering, and math—the so-called STEM fields—can be intimidating. Stereotypes persist that you either have what it takes to succeed in these subjects, or you don't. Period.
Oscar Contreras-Villarroel grew up with a passion for science and believes most young people would feel as he does—that is, if it were taught differently. Oscar founded Fundación Ciencia Joven (Youth Science Foundation) in Chile in 2011 to ensure that all students recognize the STEM fields as viable career paths—and have the skills and confidence to pursue them. A strong motivator was his belief that the answers to many of the world's greatest challenges lie in scientific discovery and in cultivating innovative mindsets among students and teachers.
"We're trying to inspire and connect the next generation of science leaders to work in creating a better society," says Oscar, one of IYF's 2015 Laureate Global Fellows. 
To engage students in experiential learning, his organization sponsors summer camps and after-school programs that take education out of the classroom. For example, summer immersion camps held in Patagonia connect high school and university students to nature, where they explore scientific principles while hiking, kayaking, and exploring. At the same time, youth develop their leadership ability and life skills such as confidence, teamwork, and problem solving.
Experimentation is encouraged as well as learning-by-doing. "They (the students) learn to think like scientists," says Oscar. "They explore. They create hypothesizes and test them."
With the help of major global companies, including Google, Bayer, and Samsung, Fundación Ciencia Joven has expanded into schools in Argentina, Uruguay, and Mexico—reaching more than 30,000 students and teachers over four years.
As for his big vision, says Oscar, "We're trying to create a community that can solve the problems of Chile and the world."
Learn about other YouthActionNet® fellows, many of them young women, who are creatively promoting and delivering STEM education.