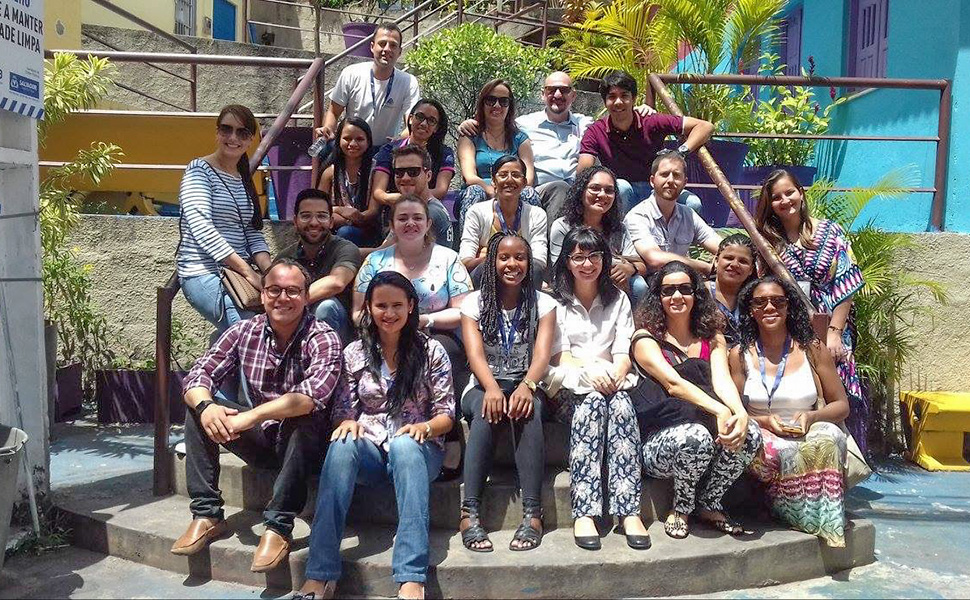 Whether you see today's burgeoning youth population as a problem or an opportunity depends on where you look. For powerful examples of youth driving positive change, one need look no further than IYF's YouthActionNet® global network, which recently welcomed 52 accomplished young social entrepreneurs through its leadership institutes in Brazil, Morocco, Nigeria, and Turkey.
"We are proud to be working with 22 institute partners across the globe to identify and support an emerging generation of pioneering young leaders," said IYF President and CEO Bill Reese. "We welcome these latest fellows into the YouthActionNet community and to what will be a lifetime of learning and sharing."
Among those young founders/CEOs selected for their innovative solutions are:
Marcos Oliveira da Penha, 27, who founded AnnuitWalk in Brazil, which develops low-cost, innovative technologies to help visually-impaired individuals better navigate their surroundings.
Mübeccel Ekerbiçer, 22, who founded Monage, a lifestyle magazine in Turkey to end discrimination against the elderly through challenging common misperceptions.  
Hanane Rifai, 27, who launched HydroBarley, a social enterprise in Morocco, to engage rural youth in producing animal feed that reduces CO2 emissions from cows.
These young leaders and their peers will benefit from yearlong fellowship programs that include advanced leadership training, coaching/mentoring, advocacy, and networking opportunities.
More than 30 of the new fellows resulted from IYF's signature partnership with Laureate International Universities (LIU). In Morocco, 10 young innovators were the first to be selected through Entrepeneurs En Mouvement (Entrepreneurs in Motion), a program of Université Internationale de Casablanca launched with the support of LIU and Samsung Electronics Morocco. In Brazil, 12 fellows were honored through 4 Laureate universities in that country. And in Turkey, Istanbul Bilgi University celebrated 10 young leaders whose work was captured in an inspiring video. In all, 14 Laureate Universities around the globe are working with YouthActionNet to advance the role of youth-led social change.
"Our partnership with IYF reflects the value we place on supporting emerging leaders who combine an impressive entrepreneurial spirit with an overwhelming desire to do social good in their country and the world," said Douglas L. Becker, Founder, Chairman, and CEO of Laureate Education, Inc. "Their achievements are an inspiration to us all, and we wish them many future successes."
In Nigeria, YouthActionNet's partner LEAP Africa honored 20 youth through its Social Innovators Programme. During an awards ceremony held in Abuja, three previous year fellows received special recognition for their contributions to society, including Dr. Saaed Jumah, who founded The 100,000 Smiles Project to increase access to dental care in Nigeria. A new documentary film demonstrates how LEAP Africa supports fellows in scaling their ventures. 
The addition of these new fellows brings the total number of young leaders comprising the YouthActionNet network to 1,338. Collectively, their ventures impact 3.9 million lives annually.
Learn more about lessons learned and plans for the future in YouthActionNet at Fifteen, a new publication celebrating the initiative's 15th anniversary.