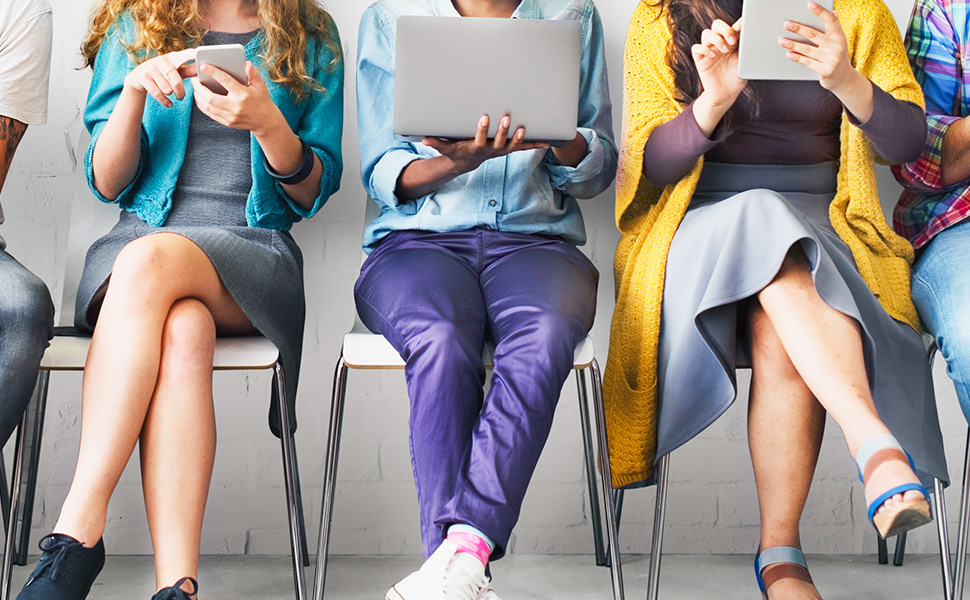 In September 2017, I had the privilege of representing the International Youth Foundation at The Global Youth Economic Opportunities (GYEO) Summit. The theme of the summit centered on the future of work, and the panel I participated in—From Kabul to the Waldorf Astoria: Online Learning in Diverse Contexts—focused on the important role online and blended learning will play, especially for youth, in that not-so-distant future.
Based on my experience with digital initiatives at IYF, including our online Passport to Success® (PTS) for Hospitality course, in partnership with Hilton, and forthcoming online Work Readiness Assessment, I shared my top 5 tips for creating online learning products:
Test your product with the users you are targeting. For example, IYF tested the PTS online program for hospitality with employees from a diverse group of countries. No one is better positioned to give you the feedback you need to make the content relevant than members of your intended audience. 
When in doubt, keep it short. Think about how we consume the news and entertainment. The average YouTube video is just over 4 minutes long. Why should work, and learning to improve our careers, be any different? Viewers want exactly what they're looking for, and they want it now. IYF will be experimenting with a variety of bite-sized learning initiatives in the coming years.
Online learning can work for the young people the development community intends to reach. Well-designed online programs upskill vulnerable populations, connect young people to economic opportunities, and certify their out of school achievements to increase their employability. Recent research by IREX and the University of Washington suggests that in the developing world, women are more likely to complete an online course and to seek certification. This finding has important implications for gender equity.
Don't let perfect be the enemy of good. Create a minimum viable product and see what take-up you get. Revamp as you go, just like we intend to do with our forthcoming online work readiness assessment, which will launch in 2018. If you wait until the perfect scenario and the perfect product is ready, the landscape will have changed and so will the need that you were trying to meet in the first place.
Keep learning yourself. Try new modalities and authoring tools; for example, sign up for a Massive Open Online Course (MOOC) or test a web app such as Articulate Rise. Be a student and a creator.
Online and blended learning holds great potential. The World Economic Forum's Global Shapers Survey found that 78 percent of the 25,000 young people from 186 countries they questioned reported having taken at least one online course, and 50 percent said they would be willing to pursue a certification to improve their chances at getting a job. IYF's Millennial Viewpoints Survey mirrors these findings; 87 percent of youth polled in 30 countries expressed interest in an online certification of work readiness that would signal to employers that they have life and work readiness skills.
Both the online PTS for Hospitality course and forthcoming online Work Readiness Assessment exemplify the huge potential of online and blended learning to bolster the skill sets of vulnerable populations, fuel educational and economic empowerment for young people, connect youth to economic opportunities, and allow organizations to reach scale in surprising ways. IYF intends to expand our own digital efforts and will be investing heavily in online learning in the coming years.
See you online!