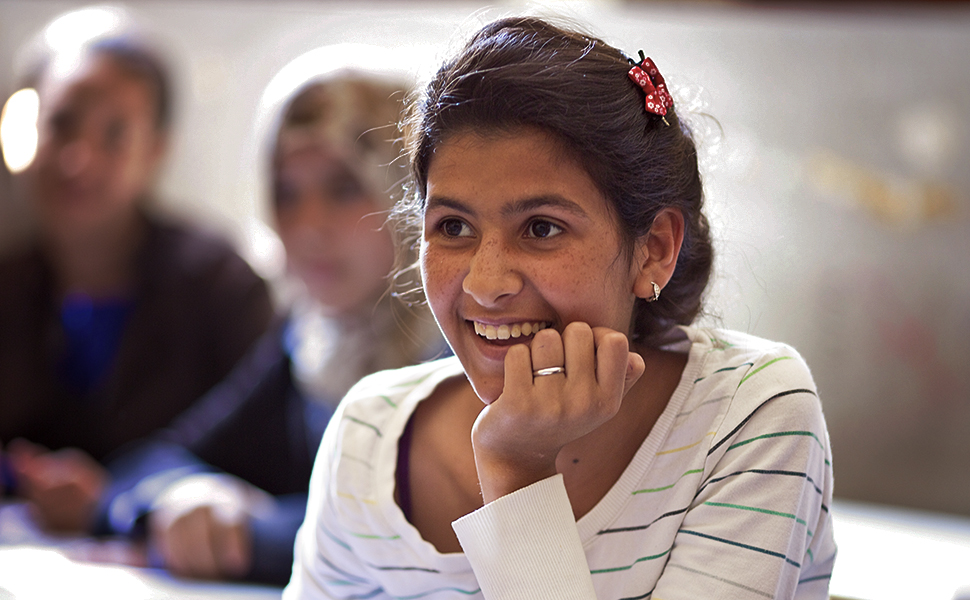 The empowerment of women and girls continues to be a priority for the global development sector and for us here at IYF, and nowhere was that more visible last week in Washington than at the Helene D. Gayle Global Development Symposium, hosted by CARE.
Conversations that day reflected a desire to go beyond making the case that empowering women strengthens communities to focusing on the creation of systemic and sustainable change. Three practical pieces of advice from the event stood out:
"Get women into decision-making positions, especially local government," said Madeleine Albright, the first female Secretary of State and the highest-ranking woman in the Clinton administration. In those roles, Albright made a commitment to addressing women's issues around the world through American foreign policy, a trend that continued under Secretary of State Hillary Clinton. When women are in government, they promote women's and children's rights, speak up for the interest of communities, and may be able to reduce corruption.
"We have to include men, but how we talk to them has to be different," urged Zainab Salbi, founder and former CEO of Women for Women International. Having spent time in conflict zones as a practitioner, Salbi offered practical advice of how to effectively include men into the discussions about gender and women's empowerment. She used the example of working to decrease violence against women and sexually transmitted diseases in Democratic Republic of the Congo. Instead of starting with the idea that raping women was morally wrong, her organization focused on the negative impact this type of behavior could have on the men, namely contracting HIV. To make men allies, you must approach them with an understanding of their backgrounds, perspectives, and priorities.
"Advocate for rights within safe spaces," said Helene D. Gayle, former CEO of CARE, event namesake, and current CEO of the McKinsey Social Initiative. For Gayle, a big-picture, critical question is "Are we putting women at risk?" To avoid any negative consequences of programming targeted towards women, we need to know the full dimension of an issue and create a place for women that increases access to information, services, and support.
We were reminded more than once how far the development community has come in decreasing poverty and maternal and infant mortality, but it was also clear that we have a lot more to accomplish. For CARE's President and CEO, Michelle Nunn,  we are in a vital time. "Don't retreat; put up a fight for women and girls," she urged. "If we tackle SDG 5 [gender equality], a whole lot of the other Sustainable Development Goals become more attainable."